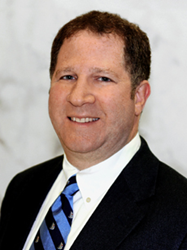 We are excited to joint the ACPA in its efforts to educate the community about chronic pain.
Beverly Hills, CA (PRWEB) September 29, 2014
September is Pain Awareness Month, and La Peer Health Systems is joining the healthcare community in raising awareness about chronic pain management. Since Pain Awareness Month's inception in 2001, the American Chronic Pain Association (ACPA) and its supporters have been working to educate people about the importance of effective pain management.
"We are excited to joint the ACPA in its efforts to educate the community about chronic pain," said Gerald M. Sacks, MD, a Director of Pain Management at the Pain Institute of Santa Monica. "Only through advocacy and increased awareness, can we remove the barriers to effective pain management."
What Is Chronic Pain?
Chronic pain is commonly defined as pain that lasts three to six months or more. This pain can include headaches, backaches, joint pain, and more. Some common conditions that cause chronic pain include:
■ Fibromyalgia
■ Arthritis
■ Carpal Tunnel Syndrome
■ Tendinitis
■ Peripheral nerve damage
■ Vulvodynia
However, chronic pain can also occur without any obvious cause or condition.
Treatment for Chronic Pain
With over 100 million Americans affected by chronic pain, treatment can mean the difference between enjoying a productive and healthy life and enduring a debilitating condition.
"It's important for people to know that pain is not just a symptom," said Dr. Sacks. "It is a medical condition that requires proper medical attention."
Treatment for chronic pains comes in a variety of forms. Some of the most effective include lumbar epidural, cervical epidural, selective nerve root block and piriformis muscle injection.
About La Peer
La Peer Health Systems is an outpatient surgery center in Beverly Hills, founded by doctors and focused on providing excellent patient care alongside the most cutting-edge medical treatments available. With 47 world-renowned physicians in 13 specialties, comprehensive medical treatment is offered that takes patients from consultation to diagnosis, treatment, surgery, and ultimately aftercare. The 13 medical departments include orthopedics & sports medicine, gastroenterology, head & neck surgery, colorectal & general surgery, podiatry, ophthalmology, pain management, plastics & reconstructive surgery, gynecology, spine surgery, interventional cardiology, bariatric surgery, and anesthesiology. Unlike large hospitals, La Peer's unique structure offers extremely personal care in a safe and controlled environment.
To learn more about La Peer Health Systems, visit: http://lapeerhealth.com.