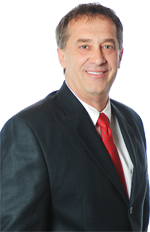 Bradenton, FL (PRWEB) September 26, 2014
September's designation as Self-Improvement Month makes this the optimal time to seek help for ongoing oral health issues such as gum disease that can lead to further complications when not properly addressed. Dr. Lindsay B. Eastman, a Bradenton, FL periodontist, performs the laser periodontal disease treatment known as the LANAP® protocol which treats gum disease with no incisions, no sutures, and very little discomfort.
Before the FDA cleared the LANAP® treatment for use, gum disease surgeries required doctors to cut and suture delicate gum tissue. This created much of the pain that became associated with gum disease treatment as well as resulted in the loss of healthy gum tissue which compromised the stability of teeth for many patients. Thanks to the LANAP® laser periodontal disease treatment, Dr. Eastman is the Bradenton, FL periodontist patients can turn to for a minimally invasive and low pain option to restore gum health, preserve teeth against potential loss, and contribute to a personal self-improvement effort.
Dental health has long been known to affect medical health. Persistent gum disease can exacerbate the risk of heart disease, diabetes, stroke, pancreatic cancer, and several other conditions. People interested in making this year's Self-Improvement Month the start of a healthier future should consider laser periodontal disease treatment to reduce these risks and put their personal health profiles back on track. The LANAP® treatment can be completed in far less time than standard scalpel surgeries and even allows most people to resume their expected daily activities immediately upon leaving the dental office. This exceptional procedure makes achieving and maintaining healthy gums easier than ever before.
As a dedicated and experienced Bradenton, FL periodontist, Dr. Lindsay B. Eastman has found the LANAP® protocol to be among the best of today's latest dental advances and a way to effectively improve the oral and overall health of patients. If patients are concerned about the effects of periodontal infection on personal health, they are encouraged to let this September be the time to experience the wonders of renewed gum health. Local residents can learn more about the dental services offered by Dr. Eastman on his website or by calling his office directly.
About the Doctor
Lindsay B. Eastman, DDS, MS, PA is a periodontist offering patients personalized dental care in Bradenton, FL since 1980. Dr. Eastman received his Doctor of Dental Surgery degree from Loyola University Dental School where he completed his Graduate training in Periodontics and his Masters of Science in Oral Biology. He received his Post-Graduate specialty training in Surgical Placement of Implants from Northwestern University Dental School, and completed Business Management Training from Pride Institute. He is part of one percent of dental professionals providing the LANAP® FDA cleared laser procedure for gum disease and periodontal treatment. To learn more about Dr. Eastman and his dental services, visit his website at http://www.bradenton-periodontist.com and call (941) 792-3899.