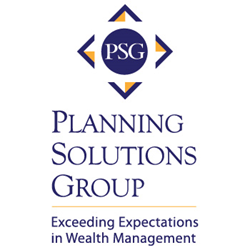 I believe one person, one donation makes a difference, but when people throughout the world join together it will be accomplished much sooner
Fulton, Maryland (PRWEB) September 30, 2014
Robert Carson of PSG personally experienced the effects of this disease when his father became a victim of Alzheimer's. He knows firsthand the value of research and support that fundraising like this affords, which inspired him to sponsor the Walk to End Alzheimer's Event. Robert Carson graduated from the University of Baltimore with a Bachelors and Master's Degree in accounting and business management and is noted for his sophisticated talents in planning solutions and strategies. Maryland companies have utilized his expertise as a trusted advisor since 1993. Mr. Carson, as the managing partner of Planning Solutions Group & PSG Clarity, leads the firm's strategic direction and has been a recipient of the Five Star Wealth Manager Award twice.
The Alzheimer's Association's mission is to eliminate this disease and develop a better understanding and treatment for patients. This is a global effort and includes educational workshops in fifteen different languages. Family members and caregivers benefit from the proceeds of fundraisers such as these through support groups led by well-trained peers or medical professionals. From the initial diagnosis to the final moments, the Alzheimer's team is there to assist those in need including referrals.
The annual Alzheimer's Association Walk is instrumental in the battle against both Alzheimer's and dementia. This nationwide event brings entire communities together as one mighty force to support the research to end Alzheimer's.
Registration for the Walk is free and includes access to many online tools, which facilitates the walkers and teams in meeting their goals. All groups have the full support of the dedicated team from the Alzheimer's association. They provide fundraising ideas and have several methods to ensure teams succeed. Individuals can join an existing group or participate on their own. There are corporate teams, family teams and national teams available seeking additional team members. Adults and children are welcome as are friendly pets if secured on a leash.
If you were unable to join the walk, there are many options available to help, such as cash contributions. Online monetary commitments can be tagged to specific walkers or teams. In addition, there is an online shop for purchasing T-shirts, hats and many other items to support this cause.
You can STOP Alzheimer's in its tracks by donating or participating.
Securities offered through Triad Advisors, Member FINRA / SIPC. Advisory Services offered through Planning Solutions Group, LLC. Planning Solutions Group, LLC is not affiliated with Triad Advisors. PSG Clarity is a division of Planning Solutions Group, LLC.