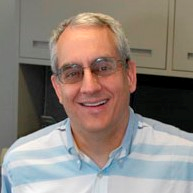 (PRWEB) September 30, 2014
Influenza is a significant clinical and public health issue, and rapid, accurate diagnostics can improve the efficacy of therapy, minimize overuse of antibiotics, conserve resources, and diminish the spread of the disease in healthcare settings. Diagnostic tests available today vary widely in terms of complexity, sensitivity, specificity, and cost. The decision your laboratory makes in selecting the correct test, along with appropriate interpretation of the test by providers, is key to effective use of influenza diagnostics.
Alere is sponsoring a new webinar, "What to Do About Flu in 2014," which will survey influenza disease, diagnostic approaches, and currently-available methods, placing them in the context of the clinical questions to be addressed, and assisting participants in selecting and utilizing influenza diagnostic tests. The speaker will be Sheldon Campbell MD, PhD, FCAP, associate professor of laboratory medicine at Yale School of Medicine, New Haven, Conn, and director of clinical laboratories for the VA Connecticut Healthcare System, which encompasses facilities in West Haven and Newington, Conn, and six primary care community-based outpatient clinics.
The webinar will be presented on October 24, 2014, at 3 pm Eastern/2 pm Central/12 noon Pacific Time. The webinar and Q&A session that follows will provide essential information and insights for pathologists, microbiology laboratory directors, medical technologists, and other lab professionals; and physicians and nurses involved in the care of patients who potentially have influenza.
At the conclusion of the session, participants will be able to describe the clinical impact of influenza, recognize the importance of getting the flu vaccine, describe the properties of available influenza diagnostic methods, assess different platforms for molecular detection of flu and other respiratory viruses, and interpret the results of influenza diagnostics in a clinical context.
Sheldon Campbell, MD, is board certified in clinical pathology and medical microbiology by the American Board of Pathology. He serves as director of clinical laboratories, and medical director for chemistry, microbiology, mycobacteriology, and point-of-care testing for VA Connecticut, and has a role in microbiology and chemistry specialty areas for the New England Veteran's Integrated Service Network laboratories. Dr. Campbell is the director of the Yale Medical School Medical microbiology and Infectious Diseases course, and the Yale Winchester Medical Microbiology Fellowship Program.
The free webinar, hosted by LabRoots, will allow participants to interact with the speaker and network with each other. A live Q&A session will follow the presentation, giving you the opportunity to pose questions to the expert panelist.
For full details, agenda, and free registration, click here.
About Alere:
Alere is committed to delivering high-quality products and services that patients and providers can rely on for consistently accurate and actionable information. The company deploys unique innovative technologies that transform diagnostic products and expand into new platforms and solutions with proven health and economic outcomes. The company's socially-conscious business approach focuses on creating breakthrough, cost-effective diagnostic solutions that address the most intractable diseases for all populations in all corners of the world including infectious disease, toxicology, cardiology, and diabetes.
About LabRoots:
LabRoots is the leading professional networking website designed to connect all science verticals. Founded in March 2008, LabRoots' vision was to connect the scientific world leveraging a myriad of unique features and tools, discovering meaningful collaborations across geographic boundaries and fields of expertise. LabRoots is the owner and producer of BioConference Live – which has grown into the world's largest series of virtual events within the Life Sciences and Clinical Diagnostics community.