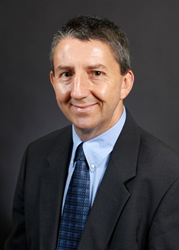 Dulles, VA (PRWEB) September 29, 2014
Unanet, a developer of services automation software that helps project-based organizations manage people and projects for improved efficiency and effectiveness, has promoted Dr. Richard Hayden to Senior Vice President of Marketing and Product Management.
Richard has been with Unanet since 2006, using his experience of more than twenty-five years of domestic and international marketing for software companies to shape Unanet's strategic positioning.
At Unanet he is responsible for product requirements management, product marketing and partner communications. He leads the Unanet team in defining target markets and clarifying product features, and in marketing communications to customers, prospects and partners. During Richard's tenure at Unanet, the scope of Unanet software has expanded to include robust project costing, project accounting, project invoicing, and revenue recognition. In 2015, Unanet will be launching new capabilities to provide a complete, Project-Based ERP system.
Prior to joining Unanet, Richard held senior marketing and sales management positions with enterprise software companies Artemis International, Advanced Management Solutions, and Pragma Systems Corporation.
Richard has Bachelors, Masters and Doctorate degrees in Electrical Engineering from University College Cork in Ireland, and an MBA from Henley Management College in England.
Richard also participates in the Professional Services Council Contract Finance and Cash Flow Committee and is a member of the Loudoun County Chamber of Commerce Board of Directors.
About Unanet:
Unanet is a leading provider of Cloud or On-Premise software for project-based organizations. Unanet delivers skills management, resource planning, budgeting & forecasting, time & expense reporting, billing & revenue recognition, and project management reporting. Over 1,000 organizations rely on Unanet to maximize staff utilization, reduce administrative costs by 90%, improve invoicing by 10X, and support forward decision-making for improved operations.