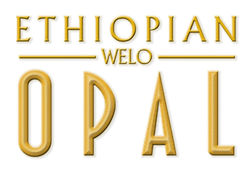 We are delighted to bring such a great variety of opals to customers at an outstanding value
AUSTIN, Texas (PRWEB) September 27, 2014
Opal is the modern birthstone of October and the LC is excited to announce that they will be featuring their best opal collection all month long starting with their Ethiopian Welo Opal Blowout TV event, beginning on Saturday, September 27 from 12 p.m. to 11:59 p.m. CT.
The LC will be showcasing a variety of opals all month long, including a special Australian Boulder Opal show, beginning on Wednesday, October 1 from 12 p.m. to 8 p.m. CT; and a Jalisco Fire Opal show on Monday, October 6 from 12 p.m. to 11:59 p.m. CT.
LC Host Michelle Stoffel says, "Opals are some of the most beautiful and popular gemstones in the world, which is why we are delighted to bring such a great variety of opals to customers at an outstanding value."
Opals were formed millions of years ago, when a combination of silica and water flowed into cracks and spaces in the ground. This then gradually hardened and solidified to become opal.
Opals are known for their color play. Most often, the plays of brilliant colors go completely through an entire piece of rough. The very finest specimens exhibit unique iridescent patterns that are fast becoming increasingly popular with jewelers world-wide.
To get in all these amazing opal deals or for more information simply visit http://www.Liquidationchannel.com or http://www.facebook.com/shoplctv.
For More Information Contact:
Carolina Sandoval
Marketing Specialist
512- 901-0621
carolina.sandoval(at)liquidationchannel(dot)com
About Liquidation Channel: Liquidation Channel (http://www.liquidationchannel.com) is a global leader in direct sales of colored stones, diamonds, precious metals, and a variety of luxury goods and innovative products. Through a precisely and fully integrated system, the Liquidation Channel specializes in delivering Exceptional Quality, Exquisite Designs, and Outstanding Value, while providing a low-price guarantee on each of its products. The channel's unique jewelry is available online at LiquidationChannel.com and on DirecTV Channel 75 and 226, Dish Network Channel 274, Verizon FIOS Channel 159, ROKU, AT&T U-Verse 399 and 1399 (HD), and local cable channels.