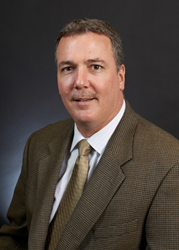 Dulles, VA (PRWEB) September 29, 2014
Unanet, a developer of services automation software that helps project-based organizations manage people and projects for improved efficiency and effectiveness, has promoted Ken Humphries to Senior Vice President of Product Development.
Ken's background includes over twenty five years of experience in software development and telecommunications and he has experience in analysis, design and development across multiple platforms using multiple software development tools and methodologies.
Ken leads three teams as Unanet: Product Development, Support and Information Systems. The Product Development team ensures product features are implemented successfully and on-time, and Support handles all calls from Unanet users and has received countless expressions of positive feedback from delighted customers. The Information Systems team helped develop Unanet's cloud which hosts more than 400 customer organizations in a secure, high-availability environment on leading industry infrastructure providers including Equinix and DuPont Fabros.
About Unanet:
Unanet is a leading provider of Cloud or On-Premise software for project-based organizations. Unanet delivers skills management, resource planning, budgeting & forecasting, time & expense reporting, billing & revenue recognition, and project management reporting. Over 1,000 organizations rely on Unanet to maximize staff utilization, reduce administrative costs by 90%, improve invoicing by 10X, and support forward decision-making for improved operations.