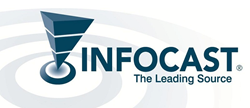 The primary business hub for distributed solar development, finance and investment.
Los Angeles, CA (PRWEB) September 29, 2014
Infocast, the leading business intelligence and networking events producer in solar, has announced the Distributed Solar Summit 2014, scheduled November 17-19, 2014 at the Hilton San Diego/Del Mar in California.
The distributed solar sector continues to gather steam with innovative financial structures, new partnership alliances and sales channels, and evolving business models. In 2013, the residential solar space achieved a 60% annual growth from 2012, assisted by the popularity of financing options such as leases, PPAs and loan-to-owns. The commercial solar market roared back with a 78% growth in Q3 2013. On the financial front securizations, PACE financing and yieldcos are just some of the many developments distributed solar developers are utilizing to access lower cost financing and facilitating the continued growth of the sector.
Infocast has launched Distributed Solar Summit 2014 to provide a forum to explore the impacts of the latest financial innovations, which sales channel strategies and business models will lead to success, and ultimately how to help move the distributed solar sector forward nationwide. Speakers from Astrum Solar, Borrego Solar Systems, Inc., Dessert Sun Solar Inc., EDF Renewable Energy, Nautilus Solar Energy, LLC, NRG Solar, OneRoof Energy, Inc., SoCore Energy, SolarCity, Standard Solar, SunEdison, Sungevity, SunPower Corporation, SunRun, Vivint Solar, along with many more, will be on-hand to discuss a variety of topics concerning valuable new insights into the distributed solar markets and strategies for financing distributed solar projects.
Attend to connect with solar project developers, integrators, investors, lenders, panel suppliers, utilities, regulators, contractors, installers and other key industry players to discuss the opportunities associated with the nation's growing distributed solar markets.
For more information, to register, or to join us as a sponsor, visit the event website at infocastinc.com/events/distributed-solar-west or contact Infocast at 818-888-4444.
About Infocast
For over 25 years, Infocast has produced the highest quality events, tailored to the needs of the industries we serve. We intensively research the marketplace, pulling from an extensive network of experts to give you the information and connections to succeed.