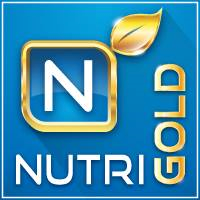 Orem, UT (PRWEB) September 30, 2014
According to a September 25, 2014 report by the Capital Press, since July 2014, hay exports from the U.S. to China have been significantly reduced because of GMO contaminations contained in U.S. alfalfa produce. Although the hay shipments were tested for contaminants in the U.S. before they were shipped to China, more in depth testing performed by Chinese officials revealed an unacceptable GMO contamination level.
According to the article, U.S. exporters initially tested the hay with standard strip tests, which it passed according to U.S. standards. However, when tested with Chinese chemical DNA tests that only allow for a standard error of .01 percent, the hay failed. China is currently working with the USDA to construct a more rigid testing model for acceptable export standards, but in the meantime, export sales to China will remain stagnant for the foreseeable future.
China's low standard of error, when it comes to GMO testing, takes a page right out of NutriGold's book. Since their inception in 2010, NutriGold has gone above and beyond normalized U.S. testing standards. NutriGold has always asserted that testing both raw ingredients and final products themselves is essential to assuring the highest possible quality.
Founder, President & CEO, Dr. Priya Khan states, "While the overall goal is to develop a product that is both safe AND effective, our first and primary objective is to ensure that our products do not present any risk to our customers' health. To this end, every lot of our raw materials and finished products is tested for purity and GMO contaminants including microbial contaminants, adulterants (if any), heavy metals, aflatoxins, residual solvents, residual pesticides, and allergens. At NutriGold, we consider ensuring every product is safe our most basic professional, moral, and ethical obligation to our customers."
This comprehensive testing is more expensive to NutriGold as a company, however, it is an expense that supports the company's belief in integrity over profitability. While China has figured out that the process of rigorous testing proves more beneficial over time, the U.S. has yet to come to that realization. NutriGold will continue the process of spearheading this type of quality testing until others get with the program and start implementing it as well.
FREE SAMPLES
For free product samples of NutriGold supplements, please visit http://www.nutrigold.com/free-samples
ABOUT NUTRIGOLD
NutriGold is a science-based nutraceutical company committed to identifying, developing, and offering cutting-edge nutraceutical products. With a portfolio of best-in-class products at reasonable prices backed by unmatched service, NutriGold is not just raising the bar on quality, but is helping define the standards for the rest of the industry to follow and this is reflected in its:
+ Use of non-GMO, organic, whole-food, and clinically-proven ingredients
+ Uncompromising efforts to manufacture products without artificial ingredients, Stearates, Laurates, Sulfates, and Dioxides
+ Voluntary, extensive third party testing of all raw materials and finished products for identity, purity, potency, and safety
+ Resolute efforts to ensure that all products are free of contaminants, adulterants, allergens, and GMOs
+ Unwavering commitment to transparency, accountability, and truth in advertising
+ Initiatives to educate consumers so they can make informed decisions that affect their health
Website: http://www.nutrigold.com
Phone: 1-866-224-4680
Facebook: facebook.com/NutrigoldUSA
Google Plus: plus.google.com/+NutrigoldUSA
Twitter: twitter.com/Nutrigold_USA