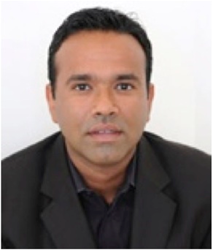 The keys to a successful monitoring program are the same whether your company is a bank, a software designer, or a soap manufacturer.
Tarrytown, NY (PRWEB) September 29, 2014
InfoDesk is sponsoring a complimentary three-part webinar series for competitive intelligence (CI) practitioners and other information professionals. The first webinar, "'Breaking CI' - Everything You Ever Wanted to Know About Planning and Establishing a Successful CI Monitoring Program," features Arjan Singh, Lecturer, University of California, Irvine, on Tuesday, October 14 at 11:00 a.m. EDT. Click here to Register.
The CI webinar series was developed based on responses to a recent InfoDesk social media poll of CI practitioners. The poll asked members of more than 250 social media CI groups to identify their top challenges. According to the respondents, their major challenges were: 1) How to assess the effectiveness and value of CI program; 2) Getting senior management support for CI projects and; 3) Developing focused monitoring efforts. The webinar series will address all of these topics.
"We've spoken with our clients and they've confirmed the social media poll findings," said Sterling Stites, InfoDesk CEO. "We think these three topics, beginning with 'Breaking CI,' will be very informative, timely and useful."
CI experts have long maintained that an effective competitor monitoring program is essential for any successful organization. According to Leonard M. Fuld, author of "Monitoring the Competition: Find out What's Really Going on There," "A well-organized competitor-monitoring program can significantly increase your company's profits and protect your firm from losing business to its competition." In his book, Fuld stresses that, "the keys to a successful monitoring program are the same whether your company is a bank, a software designer, or a soap manufacturer."
In the first webinar, Arjan Singh will examine the key steps to planning and establishing a successful CI monitoring program, as well as share his experiences, highlighting what works and what doesn't. Participants will come away with a clear understanding of how they can build and develop successful CI monitoring programs. The webinar will be recorded and made available to registered attendees.
Singh, a lecturer of Strategy at the University of California, Irvine teaches strategy and competitive intelligence in the MBA program, brings a unique 360-degree view on the world of strategy and competitive intelligence to the webinar. He has educated many people in an academic setting, consulted with major companies around the world, and worked as a practitioner. He advises companies on strategy and competitive intelligence and has been delivering world-class competitive intelligence since 1996.
"This webinar promises to be extremely useful and insightful," said Barbie Keiser, webinar moderator and information resources management consultant. According to Keiser, understanding how to plan and establish a successful CI monitoring program is important, not only for CI practitioners, but also for those in related fields, such as knowledge management, market research, and strategic planning.
The second webinar, "CI Guerilla Warfare: Winning the Hearts and Minds of Senior Leadership," will be held on November 13, 11 a.m. EST. During the webinar, Scott Leeb will explore why CI professionals often lack senior management support for their critical projects and what they can do to bolster their success rate with executives. Learn more and register online.
The third and final webinar is planned for early December and will focus on how metrics can be used to assess the effectiveness and value of a CI program and how to determine which metrics are most appropriate to use for your organization. More details will be made available shortly on the InfoDesk Blog (http://blog.infodesk.com)
About InfoDesk
About InfoDesk
InfoDesk (http://www.infodesk.com) provides information management and sharing solutions that combine all types of content on one platform so organizations can deliver relevant content to users the way they work. Our easily customizable solutions include centralized alerts, targeted newsletters, library portals and enterprise search. For more than fifteen years InfoDesk has helped some of the largest multinational corporations, top government agencies and media companies integrate, deliver and share large volumes of information more effectively. InfoDesk is based in Tarrytown, NY with offices in London and Washington DC.