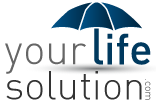 Chicago, IL (PRWEB) September 27, 2014
YourLifeSolution.com, a service which vows to simplify the processing of shopping for life insurance, has today published a breakthrough infographic which charts the best permanent life insurance rates available to men and women based on their given age. "I've yet to see a life insurance infographic, let alone a permanent life insurance infographic, that so graphically and simplistically displays permanent life insurance rates, so I created one. My service is meant to both educate consumers and simplify their search for life insurance. This infographic embodies my goal to do so", said Eric Smith, the founder and independent life insurance agent of YourLifeSolution.com.
YourLifeSolution.com has published the infographic which displays permanent life insurance rates for men and women and four different ages at the page shown here:
http://life-insurancequote.tumblr.com/post/98517015075/the-best-permanent-life-insurance-rates
YourLifeSolution.com invites all curious Internet users to view their own life insurance rates with YourLifeSolution.com's quote engine. Information can also be obtained by phone at 888.374.2764.