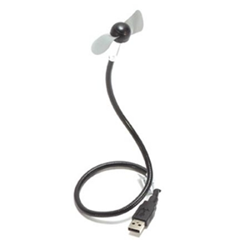 (PRWEB) September 27, 2014
Recently, Hiconn Electronics, an outstanding computer accessory manufacturer, has unveiled its new range of USB powered portable fans. All these high quality USB powered portable fans are provided at affordable prices. Up to now, more than 1000 items have been ordered online.
Hiconn Electronics has over 200 different versions of useful electronics accessories for sale, and all of its products come in different specifications. The company has been specializing in the electronics field for years; its rich experience enhances the level of its designs. The aim of the reliable company is to make online shopping more convenient and efficient for all distributors who are in need of cheap electronics items.
The company's senior spokesman says that he is excited to introduce the new USB Powered Portable Fans. At the moment, all of them are available at greatly discounted rates. On Hiconn Electronics's website, customers don't need to pay much money to get high quality products. The company has recently updated its website in the recent days, because it wants to offer all clients a better shopping experience.
Here is some detailed information about the USB Powered Portable Fans offered by Hiconn Electronics:

USB Powered Portable Fan with soft and safe nylon blades.
Compact and lightweight, USB Fan fits easily into notebook case.
Soft and safe nylon blades circulate steady stream of cool air.
No batteries needed, plugs into USB port.
Flexible gooseneck for easy positioning.
Soft metal-neck length: 400MM
Power mode: USB bus power.
Rotatable in all directions.
Plug & Play, USB Port.
About Hiconn Electronics
Hiconn Electronics (Shenzhen Hiconn Electronics Co. Ltd.) is devoted to designing and manufacturing a wide range of connection cables and customized cable assemblies, offering many HDMI cables, VGA cables, SATA cables, USB cables, 1394 cables, DVI cables, SCSI (Small Computer System Interface) and more. For more information, please visit http://www.hiconn.net/.
Contact Person: James Yin (Sales Director)
Company Name: Shenzhen Hiconn Electronics Co., Ltd.
Address: Shenghua Building., Xixiang Road., Baoan District, Shenzhen, Guangdong Province, China
Zip Code: 518102
Tel: +86-755-8109 8345
Fax:+86-755-2779 3497