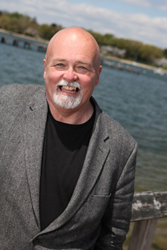 "Every battle that is just and right needs to be fought, and I firmly stand with Long Island mom and real estate agent Gigi Bowman and her campaign because the people of the 5th Senate District deserves to have another choice on who represents them.
Brooklyn, NY (PRWEB) September 27, 2014
The Libertarian Party's Governor Candidate, Michael McDermott, will join the Manhattan and Brooklyn Libertarian Party at their booth at the 40th Annual ATLANTIC ANTIC STREET FAIR this Sunday, September 28, 2014, 12-6PM, rain or shine in Brooklyn.
Michael McDermott will greet the thousands of people expected to attend with members of both chapters of The Libertarian Party of New York. The Libertarian booth is located at space "GN51" which is located between Hoyt and Bond Streets at the corner of Bond Street. The nearest address for the location is 395 Atlantic Ave.
The nearest subway station is "Hoyt Schermerhorn" on the A, C and G subway lines. Walk on Schermerhorn one block east to Bond Street, turn right and walk two blocks to Atlantic. Nevins is the closest stop for the 2, 3, 4, 5 Lines. Exit to Fulton Street. Walk South on Nevins (the next street is Livingston) four blocks to Atlantic, then turn right to Bond Street, one block away. On the D, N, or R train or the LIRR, get off at the Atlantic Ave-Pacific Street station. Fourth Avenue and Atlantic is the eastern boundary of Atlantic Avenue. Walk four blocks to Bond Street.
Candidate McDermott's schedule will also include attending other speaking engagements and town hall meetings across New York State up to the November 4 General Election.
More information on Mr. McDermott's positions and the Libertarian Platform can be found at the McDermott campaign's website at http://votemcdermott.org. The site also includes a calendar of events which is updated daily.
In other news, candidate McDermott has been taking time from his campaign to attend every court hearing in the hotly disputed 5th State Senate District court case - Index Number 8640/14 in the Supreme Court of the State of New York - between Georgina Gigi Bowman and incumbent Senator Carl Marcellino. McDermott has stated, "Every battle that is just and right needs to be fought, and I firmly stand with Long Island mom and real estate agent Gigi Bowman and her campaign because the people of the 5th Senate District deserves to have another choice on who represents them in the State Senate."