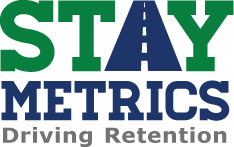 "Their active participation helps to ensure that the work we do for our clients is continually evaluated and updated to reflect the cutting edge of research."
South Bend, Indiana (PRWEB) September 29, 2014
Stay Metrics is pleased to announce the formation of a Scientific Advisory Board to be led by Dr. Timothy Judge, as Director of Research. Judge is the Franklin D. Schurz Professor of Management in the Mendoza College of Business and Concurrent Psychology Professor at the University of Notre Dame. Two other members of the board are among the leading researchers in the field of management and organizational psychology: Dr. Amir Erez and Dr. John Kammeyer. Erez (Ph.D., Cornell University) is the Huber Hurst Professor of Management in the Warrington College of Business at the University of Florida; and Kammeyer (Ph.D., University of Minnesota) is Associate Professor of Human Resources in the Carlson School of Management at the University of Minnesota.
The research of these three preeminent researchers has been published in the peer-reviewed top journals in the field of management and applied psychology, including Academy of Management Journal, Journal of Applied Psychology, Personnel Psychology, Journal of Management, Journal of Personality and Social Psychology, and Organizational Behavior & Human Decision Processes. Together, they have published more than 250 articles in professional journals, and their research has been cited more than 60,000 times according to Google Scholar. Judge, Erez, and Kammeyer have worked with many organizations, including ADT, Allegiance Healthcare, American Express, BP, Cargill, Coors, General Mills, IBM, Maersk, McDonald's, McKinsey & Company, Merck, Minnesota Department of Economic Security, Monsanto, National Westminster Bank, Nationwide, Northwestern Mutual, Shands University of Florida Hospitals and Clinics, Johns Hopkins Hospital, JBT Corporation, 3M, and Xerox.
In speaking of the newly formed board, Judge noted, "I am very excited to work with Professors Erez and Kammeyer as part of the Stay Metrics Scientific Advisory Board. I have known Amir and John for 25 and 15 years, respectively, and they are the best in the business. We are lucky to have them. While I have been working with Stay Metrics for some time now, I think the collaboration of this board will break new ground in research for this industry. Together, we look forward to offering our results and recommendations to Stay Metrics, their clients, the trucking industry, and our field."
CEO Tim Hindes commented, "Stay Metrics was founded on the principle that the trucking industry can be improved through analytics. We've been gathering data and conducting surveys for years now, and Tim Judge's research experience has added a great deal to our capabilities. I am really thrilled and honored that Dr. Erez and Dr. Kammeyer have also joined the Stay Metrics team. Their active participation helps to ensure that the work we do for our clients is continually evaluated and updated to reflect the cutting edge of research."
Stay Metrics offers short and long term solutions to the key issues that are challenging the viability and longevity of firms in the trucking industry. With a research-informed approach to retention and recruiting problems, we have seen impressive results that are surprising to even industry veterans. The team is proud to be changing corporate cultures and improving the experiences of drivers across the continent.