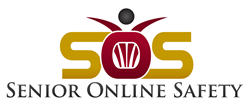 'The reality is the 45+ demographic is the prime cyber-crime target, as they are perceived as having substantial financial assets and being an easy online target,' said Christopher Burgess, CEO of Prevendra.
Woodinville, Washington (PRWEB) September 29, 2014
Prevendra today announced their activities during National Cyber Security Awareness Month (NCSAM) via their Senior Online Safety portal targeted at the English- and Spanish-speaking 45+ demographic within the Americas.
Leading the activities is the release of English and Spanish language editions of the ebook, "Senior Online Safety," available on http://www.senioronlinesafety.com/ or Amazon.com®. The ebook is written by Prevendra's CEO, Christopher Burgess, a globally-recognized expert in online safety and privacy and the voice of Senior Online Safety. Burgess recently concluded a series of speaking engagements drawing from the content of this ebook. These engagements included three AARP Scam Jams in Washington State, National Association of Independent Financial Advisors (NAIFA) Washington Convention, multiple presentations in Sioux City, Iowa which included seniors, educators, community leaders, and more.
Beginning October 1, http://senioronlinesafety.com will move to a M-F daily cadence of articles, always containing actionable tips for readers to keep safe and secure, avoiding financial scams and ripoffs online and off. These will be shared across multiple social networks with the hashtag #NCSAM-SOS. The content during the 11th NCSAM will include five articles drawn, with permission, from the educational content of the Financial Industry Regulatory Authority (FINRA) Investor Education Foundation.
According to the Pew Research, 59% of seniors report they go online—a six-percentage point increase in the course of a year—and 47% say they have a high-speed broadband connection at home. In addition, 77% of older adults have a cell phone, up from 69% in April 2012. As more of us go online, the number of reports of identity theft and scams targeting those of us 45+ has increased.
"On top of being targeted by increasingly advanced cyber criminals, the sad reality is the 45+ demographic is the prime cyber-crime target, as they are perceived as having substantial financial assets and an easy online target," said Christopher Burgess, CEO of Prevendra. "We created Senior Online Safety, and I wrote this book to provide easy-to-understand tips and information to keep all of us safe and secure so they can enjoy the age of the Internet. Furthermore, our daily articles keep our readership up to date on how they can best protect themselves via changes in their online behavior and/or adjustments to their devices," he continued.
Senior Online Safety ebook serves as an online safety guide, included are descriptions and analyses of various criminal scams and techniques which are being used to prey upon the 45+ age group, both online and off; these range from the infamous "one-ring scam" to "identity theft."
Here is what readers have said about the ebook:

"Christopher Burgess offers crucial online safety information for seniors, but trust me, ANY generation will benefit from this! We can never be too savvy, too safe, or too complacent about our online security measures!" - Lissa Albert - Cyberbullying Awareness Educator
"I'm following the author's expert advice. I used to think ID theft, hacking, etc. wouldn't happen to my accounts or to me; those were things that happened to other persons. I used the same password for many accounts, including my financial accounts. I didn't take the time to add virus protection to my cell phone or tablet, even though I protected my desktop and laptop computers. I was careless. Not any longer!" - Jane Gilbert, MBA (Iowa)
"The flow of the book is excellent. It is easy reading as a book and also a great guide for 'looking up' those points that one may have forgotten. I especially enjoyed the section on 'Facebook Password Scam' with all the little details that are so clearly illustrated with your diagrams. I think those 'little' points are very important to actually show in a diagram and indicate where EXACTLY to look." - Carmen (Spain)
"Christopher is the epitome of knowledge and trust. Readers from all levels, even those of us studied in the art [of security], can use this guide to seek out practices that suit their needs. With a little effort, readers can regain and retain trust in their electronic identities." - John Haggard, VP of Operations Syntegrity Networks
Why the bi-lingual English and Spanish approach?
"First, I am blessed with the ability to converse in both languages, I also realized through my own research the 45+ demographic is woefully underserved. Thus, we are able to fill the void for a much larger audience, by making our information available to those who have English or Spanish as their given language. Furthermore, we noted the level of online-consumer education within the many Spanish speaking countries of the Americas was practically non-existent," responded Burgess.
Why Prevendra?
"While our company is small, we know we can make a difference, and are doing so. We are now in the second year of Senior Online Safety, and our audience continues to grow across the Americas. I am often asked, 'Why you.' My response is always the same, 'my father taught us early on in life, those who can, must.' I have knowledge, I have the ability, this knowledge should be shared, therefore, I must," Burgess continued.
###
About Prevendra
Prevendra is a safety, security, privacy and intelligence entity, a leader in sharing knowledge and solutions which keep individuals and companies safe and secure, online and off. Established in 2013, the privately-held company is located in Woodinville, Washington. Prevendra's Red Folder web-application addresses preparedness for today and peace of mind for tomorrow. Prevendra: http://prevendra.com.