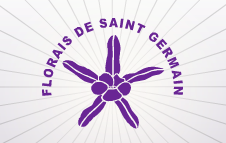 Our formulas, fresh from the Brazilian Rainforest, contribute to the harmonic evolution of humanity, making people healthier and happier in mind, body and spirit
(PRWEB) September 29, 2014
Florais de Saint Germain, a successful South American wellness company, is bringing its natural and soul-enhancing floral essences to the United States market. Florais de Saint Germain mixes different flower essences into special formulas to help with specific treatments for existing medical conditions or to simply improve general physical, mental, and emotional health.
"This is truly a great age for wellness, as there are new discoveries being made every day on how to properly heal and care for the soul and body in a natural, holistic way," said Talita Lazzuri, CEO of Florais de Saint Germain.
Each formula is harvested fresh from the Brazilian Rainforest, a promise no other essence manufacturer can make. Florais de Saint Germain's line of products is completely manufactured by hand and no electricity is used in the process. This avoids the negative energy and magnetic fields that can contaminate other health and wellness products. The result is a pure, wholly natural product that restores the body, mind and spirit with a simple daily treatment of two drops added to water.
"Our formulas contribute to the harmonic evolution of humanity, making people healthier and happier in mind, body and spirit," said Lazzuri.
Florais de Saint Germain comes in several formulas, including A Good Night's Sleep, Prosperity, and Courage & Balance. Each contains nearly 50 different flower essences.
"The focus of flower therapy is on emotional treatment," said Lazzuri. "We believe that some of the diseases are the result of unresolved emotions and flower essences work at emotional level. Our bio-energy field is healed when we interact with energy of the flower essences."
RevNutrition.com, a leading online vendor of nutritional products, is proud to add Florais de Saint Germain to its broad range of high-quality, affordable wellness products. Carrying more than 170 brands and offering over 2,600 items, the website provides customers with some of the most respected vitamins, skin care products and sports nutrition supplements on the market.
"We're so excited to be able to easily offer our amazing products to help the American people, as we've been able to help people in European and South American countries for many years," said Lazzuri.
To purchase Florais de St. Germain, visit http://revnutrition.com/index.php?route=product/manufacturer&manufacturer_id=202
About Florais de Saint Germain: Launched in 1997, Florais de Saint Germain is a well-established company with a tremendous reputation throughout Brazil for providing the very best in quality when it comes to flower essence solutions. Its products are powerful and natural. To learn more about Florais de Germain and the unique flower essence products it provides, please visit: http://www.fsg.com.br/english.