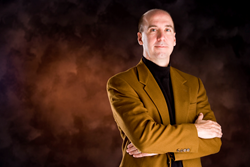 An avalanche of change is coming for higher education and I look forward to helping the leaders in the field prepare to weather
Denver, CO (PRWEB) September 29, 2014
On September 29th The National Council for Continuing Education & Training (NCCET), will be holding their annual conference in Denver, Colorado, and futurist Jack Uldrich will be keynote the event and speak on Future Trends in Education.
The NCCET has actively been contributing to national policy development through their sponsorship of national colloquia on certification and credentialing and transcripting, as well as their authorship of white papers on these important topics. Their constituents are continuing education leaders, professionals, and innovators in community and junior colleges and technical schools. Other important stakeholders are their corporate partners and our parent organization, the American Association of Community Colleges.
Uldrich, a best selling author and global futurist has spoken both nationally and internationally on the future of education at events such as the Ohio Educational Technology Conference, the 2014 ATEA Conference, the 2014 Advancement of International Education Conference and the 2013 EAIE Conference in Istanbul.
Online education and MOOCs, college exit tests, and self paced degrees will be be just some of the trends Uldrich will discuss in his keynote. Another forthcoming trend is in the area of loans, grants and financial aid. Uldrich says, "Loans, grants and financial aid won't be the only way to fund higher Education in the coming years." (For more of Uldrich's thoughts on the top 5 trends affecting the future of higher education read this synopsis of here.)
Uldrich will also provide an overview of how technological change and enhanced mobility is rapidly shifting the expectations and behavior of students, teachers, parents and administration, thereby upending long-standing educational models. Throughout the presentation, Uldrich will use vivid analogies and memorable stories, and videos and games drawn from a wide spectrum of industries, to ensure his message of change is both inspirational and applicable for his NCCET audience.
A sample of some his ideas on the future of education can be found in this chapter, The Future of Higher Education: A Cloudy Forecast from his latest book "Foresight 2020: A Futurist Explores the Trends Transforming Tomorrow."
Uldrich speaks on a wide variety of topics, from agriculture to finance, to a vast array of industries. Clients include Verizon Wireless, The American Medical Association, General Electric, IBM, Cisco, United Healthcare, PepsiCo, Verizon Wireless, General Mills, the Young Presidents Organization (YPO), Pfizer, Healthcare Association of New York, Southern Company, St. Jude Medical, Dressbarn, AG Schering, Imation, Lockheed Martin, Fairview Hospitals, Touchstone Energy, The Insurance Service Organization, and hundreds more.
Parties interested in learning more about him, his books, his daily blog or his speaking availability are encouraged to visit his website. Media wishing to know more about either the event or interviewing Jack as a futurist or trend expert can contact Amy Tomczyk at (651) 343.0660.