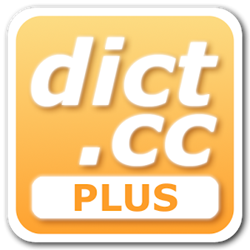 (PRWEB) September 29, 2014
The team at dict.cc GmbH recently published a two-page marketing brochure detailing the optimization of its popular dict.cc++ dictionary for Android* tablets powered by Intel® Atom™ Processors. The interactive translation app is a great match for Android*, and the collaboration allows its reach to expand to a whole new group of users.
The document discusses the collaboration between the developers at dict.cc GmbH and Intel that has enabled an enhanced dict.cc+ dictionary to be available. The brochure elaborates on all of the features and benefits users can expect from the app, including a dictionary for 51 language combinations and interactive language quizzes.
The powerful and mobile capabilities of Android* tablets powered by Intel Atom Processors provide the perfect platform for this app, as users can have a wealth of translation knowledge at their fingertips, anywhere, anytime. As an Intel® Software Partner, the developers at dict.cc GmbH benefit from the advantages of a broad portfolio of technical and support services within the Intel® Developer Zone.
About dict.cc GmbH
For more information, visit: http://www.dict.cc/.
About the Intel Developer Zone
The Intel Developer Zone supports independent developers and software companies of all sizes and skill levels with technical communities, go-to-market resources, and business opportunities. To learn more about becoming an Intel Software Partner, join the Intel Developer Zone. For more information, visit: https://software.intel.com/.
Intel, the Intel logo and Intel Inside are trademarks of Intel Corporation in the U.S. and/or other countries.
*Other names and brands may be claimed as the property of others.
Copyright © 2014 Intel Corporation. All rights reserved.