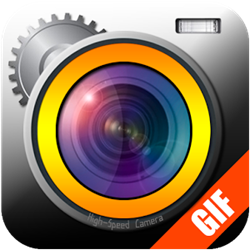 (PRWEB) September 30, 2014
The team at HANTOR has published a two-page marketing brochure detailing the optimization of its popular High-Speed Camera for Intel® Atom™ Processor-based tablets for Android*. The useful photography app can now be accessed and enjoyed by a larger base of tablet users.
The document describes the successful collaboration between HANTOR and Intel® that enables an extended reach of the options-filled, fast-moving picture app. Users will be able to fully appreciate all of the features and benefits offered on the powerful platform of Android* tablets. The brochure elaborates on how the device provides the perfect forum for all of the app's photo-taking opportunities, including high-resolution image effects.
Recently enhanced for the capabilities that Intel Atom Processor-based Tablets for Android* can support, High-Speed Camera is easy-to-use when on-the-go and looking to capture vibrant, customizable photographs. As an Intel® Software Partner, HANTOR experiences the benefits of the portfolio of technical and support services within the Intel® Developer Zone.
About the Intel Developer Zone
The Intel Developer Zone supports independent developers and software companies of all sizes and skill levels with technical communities, go-to-market resources, and business opportunities. To learn more about becoming an Intel Software Partner, join the Intel Developer Zone. For more information, visit: https://software.intel.com/.
Intel, the Intel logo and Intel Inside are trademarks of Intel Corporation in the U.S. and/or other countries.
*Other names and brands may be claimed as the property of others.
Copyright © 2014 Intel Corporation. All rights reserved.