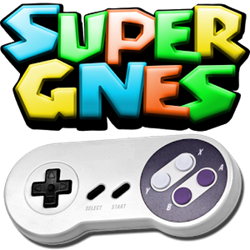 San Jose, CA (PRWEB) September 30, 2014
Neutron Emulation has published a two-page marketing brochure detailing the optimization of its SuperGNES application for Android* tablets powered by Intel® Atom™ Processors. The premier Super Nintendo* emulator is a great match for the powerful Android* platform, and the popular app can now reach an entire new base of players.
The document discloses the specifics of the collaboration between the developers at Neutron Emulation and Intel® that has enabled the enhanced SuperGNES to be available on Android* devices. The app's gaming options are explained, as well as many features that are supported. Game titles can be easily located and played, complete with original cover art.
The comprehensive and mobile capabilities offered by Android* tablets powered by Intel Atom Processors provide the perfect forum for SuperGNES. Players can enjoy a vast library of classic Super Nintendo* games that offer challenging fun with vibrant, interactive visuals. As an Intel® Software Partner, the developers at Neutron Emulation benefit from the advantages of a broad portfolio of technical and support services within the Intel® Developer Zone.
About Neutron Emulation
We are a small group enthusiastic developers working to make game titles for the expanding mobile world. The 16-bit era of console games was truly an amazing time and it made a special place in our hearts. Naturally we wanted to make this experience available on our mobile phones, hence we created SuperGNES. To learn more, visit: http://www.supergnes.com/default.aspx.
About the Intel Developer Zone
The Intel Developer Zone supports independent developers and software companies of all sizes and skill levels with technical communities, go-to-market resources, and business opportunities. To learn more about becoming an Intel® Software Partner, join the Intel Developer Zone. For more information, visit: https://software.intel.com/.
Intel, the Intel logo and Intel Inside are trademarks of Intel Corporation in the U.S. and/or other countries.
*Other names and brands may be claimed as the property of others.
Copyright © 2014 Intel Corporation. All rights reserved.