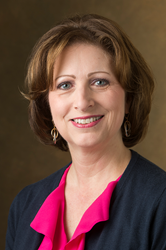 This is a great opportunity to combine a world-class health care system with our progressive and innovative nursing program to impact health care in a positive way
Edwardsville, Ill. (PRWEB) September 30, 2014
SSM Health Care nurses will soon be able to advance their education in the comfort of their own homes, thanks to a new partnership with Southern Illinois University Edwardsville.
The SIUE School of Nursing will offer an online, accelerated RN to BS in nursing degree to all SSM Health Care nurses beginning January 2015. The online program—comprised entirely of SSM nurses from Missouri, Illinois, Wisconsin and Oklahoma—is the first of its kind for the health system. SSM Health Care chief nurse executives selected the SIUE School of Nursing over 38 other higher education institutions in the U.S.
"We are excited to work with SSM Health Care to offer an online, accelerated RN to BS in nursing degree," said Dr. Roberta Harrison, assistant dean for undergraduate and alternative programs and associate professor of nursing at SIUE. "This is a great opportunity to combine a world-class health care system with our progressive and innovative nursing program to impact health care in a positive way."
Dr. Laura Bernaix, interim dean of the SIUE School of Nursing, said the program was designed for nurses working in the industry. "Our new program offers the working RN a contemporary, easily accessible and affordable format for obtaining their baccalaureate degree in nursing," said Bernaix. "Unique to its design is the technical and instructional support that is available to meet the individual needs of each student."
SSM Health Care employs approximately 30,000 individuals in four states caring for patients in a variety of settings including 19 hospitals, physician offices, a pharmacy benefit company, an insurance company, nursing homes, home care, hospice, telehealth and a technology company. In addition, the system has affiliations with dozens of rural hospitals.
"At SSM Health Care, we are focused on providing patients the highest-quality care along with an exceptional patient experience," said Amber Wood, system director of clinical education for SSM Health Care. "We are fortunate to have incredibly talented, compassionate nurses play an important role in that patient experience. We are excited to partner with SIUE's high-quality School of Nursing to offer this opportunity to help our nurses advance their education and grow even stronger in their profession."
View additional information about the partnership between the SIUE School of Nursing and SSM Health Care.
The SIUE School of Nursing's fully accredited programs are committed to creating excellence in nursing leadership through innovative teaching, evidence-based practice, quality research, patient advocacy and community service. Enrolling nearly 1,000 students in its baccalaureate, master's and doctoral programs, the School develops leaders in pursuit of shaping the nursing profession and impacting the health care environment. Through expanded programs located on the SIU Carbondale campus and SIU School of Medicine campus, the SIUE School of Nursing is helping to solve the region's shortage of baccalaureate-prepared nurses and enhance the quality of nursing practice within hospitals and medical centers.