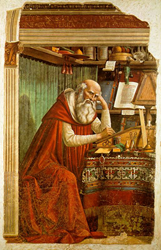 Language Rights: Essential to All Human Rights
Fort Worth, TX (PRWEB) September 30, 2014
Translation is TLC's daily bread and so today Teneo Linguistics Company proudly celebrates International Translation Day, along with the rest of the world's translation community.
The day is celebrated every year on 30th September, the feast of St. Jerome, the Bible translator who is considered the patron saint of translators.
The celebrations have been promoted by the International Federation of Translators (FIT), since 1953. This year, the theme FIT selected for the day is "Language Rights: Essential to All Human Rights."
As language professionals, TLC understands there are situations where human rights could be threatened due to lack of understanding between languages and also cultures. The ability of the justice and health care systems, for instance, to obtain essential language services prevents negative cases of injustice or irreversible health-threatening results.
TLC's staff and partners feel that as translators, interpreters, terminologists, and consultants they play an important – and sometimes paramount - role in communication, ensuring that due diligence and security processes can take place safely and efficiently.
To customers, Teneo Linguistics Company is not just a provider of translation services but rather a true partner who anticipates their needs, guides them through any regulatory and legal requirements of the target countries and provides them with necessary follow up support. Through such partnerships it is possible to cultivate mutual trust, provide the peace of mind that comes from knowing that all work is done with excellent results and enjoy long, mutually beneficial relationships everyone can be proud of.
To linguists – countless translators around the world – TLC aspires to be the best employer possible. One they can rely on for interesting projects, ongoing work, ethical treatment, professional growth and timely and fair compensation.
Through translation projects and relationships with all involved, TLC brings the world closer, one word at a time.
On behalf of all of TLC's staff, translators, linguists and partners – Happy International Translation Day!