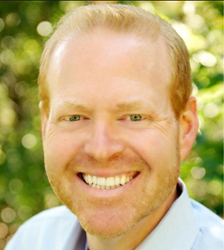 "This year our company's revenues will be almost 50-percent from our online efforts," says Scott Brennan, CEO of Access Publishing.
Paso Robles, CA (PRWEB) September 29, 2014
Access Publishing, a Paso Robles-based marketing and advertising company, announced the launch of several new local business websites. The new websites for Access Publishing's clients include over 50 businesses and organizations in San Luis Obispo County.
The new websites were built for, among others, North County Moving of Paso Robles, Popolo Catering of San Luis Obispo, Cucina Kitchen and Baths, Paradise Limousine Co., Pismo Beach dentist Dr. Perry Patel DDS, Dr. Douglas Ng DDS, Central Coast Glass of Morro Bay, Superior Janitorial Solutions of Paso Robles, Erb Tutoring, Chilina Law Firm, Carrizo Plains Conservancy, Acme Leak Detection of Santa Barbara, Canine Tutors, San Luis Obispo solar specialists Electricraft Inc., assisted living experts Elder Placement Professionals, Fidelity Safety & Training, Nevada Advanced Pain Specialists, and Peabody and Plum Realtors of Atascadero.
Access Publishing's new push into the web design business is part of its transition from traditional print to cutting-edge digital media.
"Three years ago, 100-percent of our business was from selling advertising in print directories and other paper-based publications," says Scott Brennan, CEO of Access Publishing. "This year our company's revenues will be almost 50-percent from our online efforts. The best news is that the top line of the balance sheet keeps growing even though print revenue has softened," he says.
"While the transitioning has been a lot of work, the results have been nothing short of phenomenal," says Brennan.
Sensing the shift in business marketing budgets away from print advertising a few years ago, Brennan went back to college to earn a master's certificate in Advanced Internet Marketing from the University of San Francisco.
Armed with the latest techniques, he rolled out new services including local search engine optimization (SEO), called Access Local Search, and website design that help business rank better in Google search results.
The company also launched the Paso Robles Daily News, an online news provider for North San Luis Obispo County. The news site boasts over 2,000 daily email subscribers and 150,000 views per month. It publishes over 30 fresh articles a week in categories including top stories, crime, entertainment, wine, Templeton, Atascadero and more.
"We now have over 100 local SEO clients, 50 website clients, and 50 regular advertisers on the Paso Robles Daily News," Brennan says. "I'm very proud of how far our team taken the company."
The successful transition comes at the hand of experienced professionals. "I'm grateful to Laura Brehmer, Doug Swarts, Alex Juchniewicz, Paul Shannon and Noah Cryns for helping create our Access Local Search programs," says Brennan. "And we couldn't have made it a success without our excellent account representatives including Beth Brennan, Karli Twisselman, Karen Bataglia, Sally Giordano and Nona Cantalupo."
About Access Publishing
Access Publishing provides local business marketing solutions. Access is a local leader in online marketing, Internet advertising, local search engine optimization, web design, article writing and graphic design. Access creates magazines, guides and directories in San Luis Obispo County, CA.
Access Publishing began as a traditional print directory company in 1995 as North County Access. In 2006, Scott and Beth Brennan bought the company and transformed it into Access Publishing, a full-service media and marketing company. The Paso Robles based business has 10 creative and hardworking employees. Scott Brennan serves as editor, publisher and CEO. Beth Brennan serves as vice-president and director of advertising.
Access Publishing, 806 9th Street #2D, Paso Robles, CA 93446 (805) 226-9890.