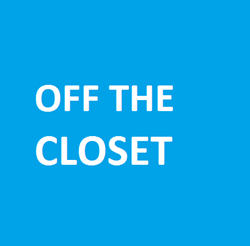 I keep many things from my past that I should just let go of
Lost Angeles, CA (PRWEB) September 29, 2014
Off The Closet, or OTC, is set to launch October 15th, 2014. The official online diaries and confessions website will provide its users the ability to submit their diaries, secrets, or confessions separated by assigned categories related to the topics posted.
"Confession of errors is like a broom which sweeps away the first and leaves the surface brighter and clearer" is a quote once mentioned by Mahatma Gandhi and is one of the many inspirations to the early ideas and establishments of Off The Closet. Since the previous announcement introducing OTC back in September, over 1166 email subscribers joined the website's notification subscription list.
The concept revolves around the idea of someone to simply "let it out." The majority of people either don't have the right support group near them or are reluctant to express their inner and deep thoughts to those around them. As a result, Off The Closet offers a ventilation system to those looking to express how they feel on occasional or daily basis.
To join the increasing email subscription list for an immediate notification reminder of the launch of the website, subscribe your email on http://www.OffTheCloset.com (no spam, we promise.) To have your diaries or confessions show at the launch of the website, submit it though an email directly to CS(at)OffTheCloset(dot)com.