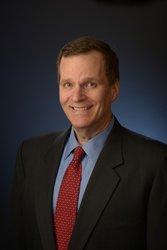 Baltimore, Maryland (PRWEB) September 29, 2014
MedicalMalpracticeLawyers.com, the premier free website that connects medical malpractice victims in the United States with medical malpractice lawyers in their state, discusses in today's blog posting the September 25, 2014 unreported opinion of the Court of Special Appeals of Maryland ("CSA") that upheld a Maryland medical malpractice judgment in the amount of $20,605,000 in favor of a now nine-year-old boy who was born at the defendant hospital and delivered by the defendant obstetrician. The child suffered severe and permanent neurological injuries during labor and delivery, allegedly as a result of medical negligence.
The defendants argued in their appeal that there was legally insufficient evidence at trial to prove that the newborn suffered his injury during delivery and that the trial judge should not have permitted the plaintiff to introduce evidence regarding informed consent – they did not, however, challenge the amount of the verdict as excessive.
The CSA determined in its 74-page unreported opinion that there was legally sufficient evidence presented to the jury that the plaintiff had been injured during delivery and that the alleged injuries were the cause of his neurological and physical conditions. The CSA also held that the defendants had failed to preserve for appellate review the trial court's alleged errors with regard to an informed consent issue.
After discussing at length the trial testimony of the parties' expert witnesses, the CSA concluded that the baby's injury was among the potential class of injuries foreseeable as a result of a health care provider's failing to respond to severe non-reassuring fetal heart tracing data and a potential nuchal cord, and that the plaintiff presented legally sufficient evidence that the defendants' breach of duty was the proximate cause of the plaintiff's injury (proof of proximate cause does not require evidence that the precise mechanism of injury was foreseeable but rather that the injury suffered is within the general harm or zone of danger reasonably foreseeable as a result of the negligent act).
The case is captioned in the CSA as Harbor Hospital, et al., v. Jaylan Norfleet, a minor by and through his parents, Shantiah Moore-Norfleet and Joel Norfleet, No. 1805 (unreported).
About Us:
MedicalMalpracticeLawyers.com has published over 1,300 consecutive daily blogs that provide useful and timely information to its readers. To sign up to receive our daily blogs, click here.
We can be contacted through our website or by calling 800-295-3959 in the United States.
Turn to us when you don't know where to turn.