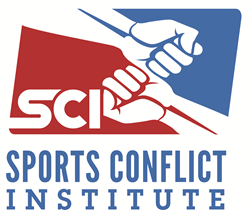 47% of students reported they were hazed before they even entered college.
Portland, OR (PRWEB) September 30, 2014
According to Associate Director of hazingprevention.org, Emily Pualwan, hazing is defined as "any action taken or any situation created intentionally that causes embarrassment, harassment or ridicule and risks emotional and/or physical harm to others of a group or a team whether new or not, regardless of the person's willingness to participate."
The concept of intention plays an important role in this definition. But what is the main difference between hazing and bullying?
"Both are obviously negative behaviors that we want to avoid," Pualwan states, but "the biggest and easiest way to see the differences is that bullying tends to be an exclusionary activity."
"It's exclusion versus inclusion," Pualwan notes.
Sports Conflict Institute's Joshua Gordon questions the driving focus associated with hazing and asks whether or not tolerances are simply changing.
"About 10 years ago or so," Pualwan explains, "two major studies came out that really quantified the extent of the problem."
"47% of students reported that they were hazed before they even entered college," Pualwan says. "That would basically translate to 1.5 million high school students across the country."
Furthermore, Pualwan continues, "79% of NCAA athletes reported that they were initially hazed in high school."
The fact that there is a prevalence of hazing at the high school level is an issue that seems to be spilling into the student athlete's college experience.
"What we do know is that the vast majority of hazing incidents are not reported," Pualwan admits, "But the emotional toll it takes on some students can result in poor grades, in dropping out of the sport or activity or group that they joined."
Gordon questions whether or not there's a direct relationship to that type of (sports) culture and some of the behavior that comes out of hazing.
"3 out of 5 student athletes reported hazing as part of their sport experience," Pualwan begins, "and I would say that's actually probably higher because when we've done some of the research, we've found that students don't even necessarily self-identify some of the activities as hazing."
"So if 3 out of 5 reported it, it could be even higher than that," Pualwan concluded.
When asked how schools and universities can prevent hazing from an Athletic Director's stand point, Pualwan says, "They're biggest responsibility is understanding and sharing what the laws and rules and regulations of the university are—and educating all of those stakeholder groups on what those are."
"You have to be consistent in the rules and in the enforcement of the rules," Pualwan says.
But where does change happen and how can we ensure that structures are put in place to create a culture that doesn't allow or include hazing?
"Being more upfront about the activities taking place is probably one of the best first steps ," Pualwan states.
"It's sticking to it. It's reinforcing it from the top down. It's emulating it," she concludes.
Watch the entire interview: https://www.youtube.com/watch?v=jQEbZIzTxZA#t=107
About SCI
SCI supports competitive goals in athletics through understanding, preventing, and resolving destructive conflict both inside and outside the lines. SCI serves as a knowledge center and provides a range of services to help ensure student-athlete experience is part of a healthy university culture while optimizing performance on and off the field of play. Conflict is inevitable, but how we respond determines whether success follows or costs mount. SCI Founder Joshua Gordon has over 20 years of conflict management experience.