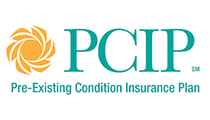 India Network offers new options for elderly visitors with pre-existing conditions coming to the United States
Orlando, FL (PRWEB) September 29, 2014
India Network Foundation, sponsor of Accident and Sickness Insurance programs for visitors to the United States, announces a new enhanced insurance plan to provide coverage for pre-existing conditions, accidents, medical evacuation, and repatriation benefits. The new insurance plan is the first of its kind in the United States. Innovative features of the plan include providing out-patient, in-patient coverage, accidental death benefits and dismemberment benefits, medical evacuation and repatriation benefits associated with any preexisting medical condition. The India Network Visitor Health Insurance Plans provides cost effective coverage for all age groups traveling to the United States, Canada or Mexico.
The India Network Accident and Sickness Insurance program is underwritten by ACE American Insurance Company, United States, rated A+ (Superior) by AM Best. Claims of the program are administered by a specialized claim center, Administrative Concepts, Inc. (ACI). ACI accepts electronic submission of claims and provides on-line access to members to submit and review claim status.
India Network Foundation sponsors health insurance programs for visitors, temporary workers, students, religious priests, cultural artists and others visiting the United States. Over the past two decades members provided feedback help India Network to develop innovative visitor health insurance program. India Network Foundation health insurance program is truly a community accomplishment with their active participation in the program as well as providing valuable feedback.
The India Network Accident and Sickness Insurance program offers scheduled benefit and network based plans with an option to purchase pre-existing conditions coverage for all age groups. The preexisting condition coverage option is available for network based (80/20) plan and for $100,000 and $150,000 scheduled benefit programs. The preexisting option for each plan type requires a minimum duration of 90 days and a maximum of 364 days. Nurse Line provides 24 x7 service to policy holders to answer any health related questions, not subject to any deductible, free of charge.
Dr. KV Rao, India Network Foundation founder commented, "The new visitor insurance program launched today is a milestone in the history of short term visitor plans to extend coverage for preexisting conditions on par with new problems. It took many years of hard work and community support to bring this plan offering. The new India Network Program is an exceptional offering in the insurance sector to help visitors from India or from anywhere in the world visiting the United States. More than 40 million parents are estimated to be suffering from diabetes in India and it is projected to reach 100 million by 2030. Hence it is imperative that the visitor health insurance programs provide some coverage for people suffering from these common ailments."
About India Network Foundation
India Network Foundation, established as a US non-profit organization, has been helping the Asian Indian community in North America with programs and grants to academics from India for more than two decades. India Network Foundation sponsors visitor health insurance to tourists, students, temporary workers (H1 visa holders) and their families. All insurance products are administered by India Network Services.
For more information, visit http://www.indianetwork.org.
About India Network Health Insurance
India Network Services, is a US based company that administers visitor health insurance to transition residents, tourists, students, temporary workers and their families. Visitor medical plans are offered for all age groups with both fixed coverage, comprehensive coverage and with pre-existing condition coverage.