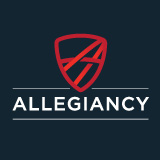 Richmond, Va. (PRWEB) September 29, 2014
Allegiancy CEO Steve Sadler will speak at several upcoming investment conferences about his company's plans to become a leader in a national revolution that will help strengthen small businesses and usher in a new era for investors.
As part of the Jumpstart our Business Startups (JOBS) Act, the U.S. Securities and Exchange Commission (SEC) is expected to announce the new rules for Regulation A+ (Reg A+) any day now.
Allegiancy, a Richmond-based commercial real estate asset manager, plans to be one of the first companies in the nation to offer $20 million in preferred equity securities under the new rules.
As such, Allegiancy's CEO has been invited to speak at several upcoming investment conferences, including Moloney Securities Annual Meeting on Oct. 24 in St. Louis and Oak Tree Securities Fall Conference in Stateline, Nevada on Nov. 2.
Moloney's meeting will include its more than 125 representatives, who will discuss the progress of Allegiancy and its next offering under Reg A+, among other issues. Moloney helped Allegiancy raise $5 million for its first issue under Reg A as well.
The Oak Tree Securities conference is held yearly for all of its representatives over three days. The group hears presentations from approved firms in a roundtable format. This conference allows the financial product representatives to listen closely to a few targeted firms, ask questions and get to know the presenting companies' leadership personally.
At both events, Allegiancy CEO Steve Sadler said he will talk about the potential that the new Reg A+ rules will create not only for his own company, but for other companies of all sizes, along with investors. "The additional capital we'll raise will help us grow our firm faster, but Reg A+ is about much more than Allegiancy," said Sadler.
"Reg A+ is about opening doors for small businesses who previously couldn't access the capital they needed to grow. It's about creating jobs. And it's about giving regular folks access to investments that only a handful of accredited investors have enjoyed up until now."
Reg A+ has the potential to be a game-changer for countless small businesses and investors, according to the experts. Reg A+ will bump the amount a private company can raise through a public securities offering from $5 million to $50 million in a year, as well as allowing non-accredited investors to buy in.
Its predecessor, Regulation A, allowed up to $5 million to be raised. Regulation A was not widely used because its low maximum was perceived as not worth the effort by many companies. However, $50 million in new capital could change that in a hurry.
Allegiancy recently offered $5 million in securities under Regulation A in order to be poised for Reg A+. The company's results have been impressive: its Reg A offering was oversubscribed, and it offered a dividend on the day it began active trading, July 15.
Reg A+ eliminates limitations that have prevented smaller investors from gaining access to private security offerings. For example, regarding Allegiancy's Regulation A offering, Sadler said: "Our little company will pay out six percent dividends, or $300,000, in the first year to savers and investors who have entrusted us with their capital under Reg A. To have this kind of alternative, even for a portion of your retirement portfolio, is meaningful."
Richmond-based Kaplan Voekler Cunningham & Frank (KVCF) is one of the few law firms regularly providing counsel on Regulation A deals. Partner Robert R. Kaplan Jr. said he has been involved in Reg A+ since its inception, working on enactment of the JOBS Act in Congress and the A+ rules of implementation with the SEC.
Kaplan said he believes Reg A+ will be "a watershed event for businesses and investors." "For the past 20 years, the doors have been effectively closed to public securities, except for the largest investors," Kaplan said.
"But Reg A+ creates an intermediate class of securities available to Main Street and mid-market businesses. It creates enormous opportunities for issuers and investors alike. By creating greater transparency and openness in the market, it will be an important impetus of growth for our economy."
# # #
ABOUT ALLEGIANCY
Allegiancy is changing the business of asset management for commercial real estate owners and investors. With an advanced technology platform and singular focus on serving as the owners' advocate, the company brings fresh vigor to an often poorly understood business. Combining its proactive Value Assurance? operational rigor with an intense focus on cash flow and profitability, Allegiancy is expanding on a track record of more than four decades of success.
Headquartered in Richmond, Va., and led by a team of seasoned professionals and more than 100 years of experience, Allegiancy manages properties that have outperformed their peers by 45% since 2006. The company has more than $300 million in assets under management (AUM) and delivers clients attractive returns and profitable, hassle-free investments in commercial real estate.
More information about Allegiancy may be found at http://www.allegiancy.us.
To schedule an interview with Allegiancy's leadership, contact Audrey Bevel at audrey(AT)allegiancy.us or 866.842.7545 ext. 204.
This press release contains forward-looking statements within the meaning of the Private Securities Litigation Reform Act of 1995 and other federal securities laws. These forward-looking statements are based upon the Allegiancy, LLC's (the "Company") present expectations, but these statements are not guaranteed to occur. Furthermore, the Company disclaims any obligation to publicly update or revise any forward-looking statement to reflect changes in underlying assumptions or factors, of new information, data or methods, future events or other changes. Investors should not place undue reliance upon forward-looking statements. For further discussion of the factors that could affect outcomes, please refer to the "Risk Factors" section of the offering circular dated January 14, 2014 and filed by the Company with the U.S. Securities and Exchange Commission on January 15, 2014. The offering circular, and any supplements or updates thereto, is available on the EDGAR system located on http://www.sec.gov.