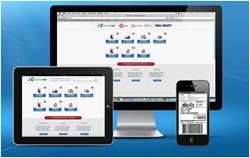 San Diego, CA (PRWEB) January 27, 2014
Beacon EDI, an expert in EDI automation for small to medium sized businesses, has chosen the Cleo VL Trader as underlying communication software vendor to help compliment their current products and services. Clients will benefit through Beacon's continued commitment to offer the most advanced, sophisticated and streamlined EDI services in the marketplace.
Cleo is an experienced company with more than 35 years in business and over 100,000 installations worldwide. They offer focused solutions in enterprise managed file transfer, network fax and dynamic voice and text messaging services. By selecting the Cleo VL trader, Beacon EDI benefits by their quick installation and execution of secure file transfers and ease of use. The Cleo VL trader accommodates scalable growth for connections up to 60,000 with the largest library of preconfigured connections to meet the needs of all your trading partners.
Through this mutually beneficial relationship with Cleo, Beacon EDI will continue to increase their foothold in the EDI marketplace while they continue to improve on services and efficiency for their clients.
About Beacon EDI, Inc
Beacon EDI was founded in 2012 by industry leaders with a true passion for EDI. Beacon is a privately held EDI (Electronic Data Interchange) Business-to-Business Solutions company with headquarters in San Diego, California. Beacon's target market ranges from the start-up small business with entrepreneurial spirit to a medium-size thriving organizations looking to expand their market share.