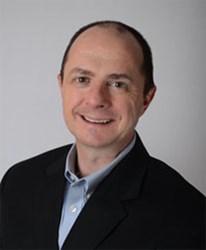 Brian brings a wealth of experience in helping companies accelerate their growth in rapidly changing industries.
Columbus, OH (PRWEB) January 22, 2014
Syrus Restaurant Information Services, leading provider of restaurant technologies and analytics, announced today the hiring of Brian Graham as the company's first Chief Operating Officer. Syrus has experienced tremendous growth over the last two years with national restaurant brands looking to leverage business intelligence to gain a competitive edge. Currently, Syrus serves many nationally recognized brands in the quick serve and fast casual industry, including Wendy's and Popeyes Louisiana Kitchen, and others, in addition to restaurant franchisees and restaurant supply chain partners. This growth is expected to continue as the restaurant and supply chain industries continue to look for ways to capitalize on information and data to impact the bottom line. Graham will be responsible for developing the operational platform that supports the company's strategic plan, with an overall focus on business development and execution.
"Brian brings a wealth of experience in helping companies accelerate their growth in rapidly changing industries," said Jim Karam, President & CEO of Syrus. "His experience in data analytics with world class companies like Battelle will help us grow in this exciting field and provide even greater benefits to our highly valued customer base."
Graham has more than 20 years of diversified business leadership experience on a worldwide basis. He joins the Syrus leadership team after more than 12 years at Battelle, the world's largest nonprofit research and development organization, where he held several leadership positions in Technology Commercialization, International and Corporate Finance, Corporate Treasury, Strategic Acquisition Services, and more recently as the Vice President of Data Analytics. During his tenure at Battelle, Graham played a key role in developing an advanced analytics collaboration with major companies in Columbus such as Nationwide, Cardinal Health, L Brands (formerly known as Limited Brands), OhioHealth, AEP and Huntington Bancshares. Graham also serves as the Chairman of the Board of Children's Hunger Alliance.
Graham will be based in the Columbus, Ohio office and report directly to the CEO.
"What attracted me to Syrus was not only its culture and leadership but also what they have already done and the potential they have created," said Brian Graham, Chief Operating Officer of Syrus. "Syrus has built a solid platform that both underpins its unique service delivery model and also provides a significant foundation for unique services and offerings which will translate into new customer insights and drive value for its current and future customers. I am very excited to be a part of the leadership team at Syrus."
According to Forbes CenturyLink writer Natasha Baker, "Big Data" will allow companies to 'derive revenue from data' with the "implementation of machine learning and predictive analytics." In 2014, "companies will now use this information in practical and profitable ways". With the addition of Graham, Syrus will extend its leadership in the restaurant industry, including through the use of advanced analytics, to enhance the business operations of client partners.
http://www.forbes.com/sites/centurylink/2014/01/07/top-four-big-data-trends-for-businesses-in-2014/2/
About Syrus Restaurant Information Services
Syrus Restaurant Information Services is an all-in-one web-based restaurant back-office and above-store solution. Syrus' award winning service and technology has helped customers analyze trends, reduce food costs, drive labor efficiencies and better manage the quality and consistency of their food operations. The Syrus suite of products includes: Enterprise and In-store Food and Paper, Sales, and Labor Reports, Tools for Inventory, Ordering, Scheduling Labor, and Sales Forecasting. Syrus serves Corporate and Franchise customers in quick-service and fast casual brands. For more information, visit http://www.syrusinfo.com.
MORE: Brian Graham and Jim Karam are available for additional comments and interviews.