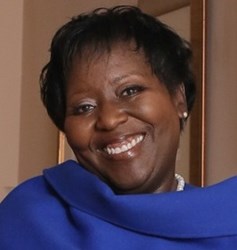 "As a USC alumnus, I am excited . . . that Andre Young (Dr. Dre) has invested $70 million dollars in establishing USC's Jimmy Iovine and Andre Young Academy as a new degree program in disruption.
San Francisco, CA (PRWEB) January 22, 2014
Dr. Raye Mitchell, a TV producer, author and philanthropic entrepreneur, kicks off her "2014 Global Disruption" speaking tour on March 15, 2014, in New York City. Focused on empowering the next generation of leaders to spark change and productive disruption of the status quo, Dr. Mitchell speaks to audiences about the secrets to becoming an innovator and game changer. She uses her unique communication skills, passion for creating sustainable social change, business and legal acumen and expertise in disruption to empower and prepare the next generation of global leaders. Mitchell's March 15 event features guest speaker Judy Smith, the premier crisis management expert in the United States and the real-life inspiration behind ABC's hit political thriller series "Scandal." Visit http://www.rayemitchell.com for details.
Mitchell hosts an assembly of multigenerational new thinkers and experts to share their expertise on creating breakthrough impacts. In addition to Judy Smith, Dr. Mitchell's other prominent guest is Carol H. Williams, the CEO and founder of Carol H. Williams Advertising, the largest African American women-owned independent ad agency in the United States. Williams was recently honored with a FOCUS Achievement Award from Women in Film Chicago. Also joining the panel is acclaimed author Lesley Rosenthal, vice president, general counsel and secretary of Lincoln Center for the Performing Arts, who moderates and keynotes conferences on management and cultural policy. Rosenthal teaches and guest lectures regularly at leading law schools including Harvard, Yale and Columbia. Enitan O. Bereola II, an accomplished award-winning author, producer, and celebrity consultant who has worked on projects with New York Times bestselling author and actor Hill Harper and award-winning actor Meagan Good, will moderate the discussion forum along with Mitchell.
Dr. Mitchell, known as the Harvard lawyer turned TV producer, is a philanthropic entrepreneur who gave up a law practice to help women, girls and the next generation of leaders develop leadership skills. She devotes her myriad of talents to integrating humanitarian and social entrepreneur projects into the business of innovation and the entertainment sectors to effect global change.
Mitchell continues to expand her discussion forum as part of The M.B.A. Series,™ a collaborative mentoring and training program to support next gen leadership development. The M.B.A. Series (M.B.A. stands for Motivated Brilliant Achievers) is a multi-platform discussion forum started in 2012 by Dr. Mitchell and Hill Harper, a Harvard Law School alumnus.
"The 2014 speaking tour is entitled 'Global Disruptors' and is intended to be bold, fresh, cutting-edge and highly relevant," Mitchell says. "As an MBA graduate of The USC Marshall School of Business, I am excited to see increased commitment of resources in this growth area helping young people discover new skills, and especially excited that Andre Young (Dr. Dre) has invested $70 million dollars in establishing USC's Jimmy Iovine and Andre Young Academy as a new degree program in disruption. I look forward to supporting and connecting with USC Marshall School, the Academy and even Dr. Dre on these issues."
In addition to her March 15 appearance with Judy Smith, Dr. Mitchell will lead workshops at the 2014 IEEE Women in Engineering International Leadership Conference (WIE-ILC) on May 2-3, 2014, in San Francisco, and the Women of Color in Communications Color Comm Conference (C2) August 6-8 in Miami. C2 will also feature news anchor Soledad O'Brian, Essence magazine editor in chief Vanessa Bush, actor and HBO writer Issa Rae and Johnson Publishing (Ebony & Jet) CEO and former White House secretary Desiree Rogers, among others. Dr. Mitchell has also accepted the personal invitation of the Honorable Zerihun Retta, Ethiopian ambassador to the United States, to travel to Ethiopia in June 2014 to share her insights and unique leadership ability with the emerging community of women and girls in Ethiopia.
Dr. Mitchell is available to speak to college, corporate and nonprofit audiences about innovation, game changing and global disruption. Organizations interested in having Dr. Mitchell speak at their next event should contact Edwards Unlimited at 415.261.2199.
ABOUT DR. RAYE MITCHELL:
Dr. Raye Mitchell is a reality TV producer, and humanitarian winner of the Jefferson Award for public service and innovation expert who helps people create breakthrough impacts. She is the author of several books, most recently "The Laws of the New Game Changers: How to Make Breakthrough Impacts That Take You Forward," which was submitted for consideration for an 2014 NAACP Image Award. She is working on a follow-up book, "Global Disruptors: A Guide for Next Gen Innovators on How to Be Game Changers," which aligns with her development of an unscripted reality-TV show on the same subject of disruption code-named "Project Next."
ABOUT EDWARDS UNLIMITED:
Edwards Unlimited specializes in television and media production, public relations, executive media training and event planning. CEO and founder Janice Edwards is an award-winning talk show host and Emmy-nominated producer, media coach and publicist, published author, and acclaimed contributor to community empowerment through her media work. The company represents highly acclaimed speakers, authors and media producers.
-End-