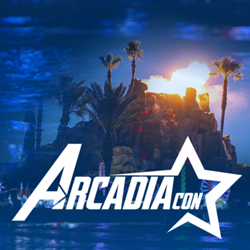 Join me at @ArcadiaCon in Galveston, Texas June 7th and 8th! The tropical gaming convention! http://arcadiacon.com #ArcadiaCon " - SkyDoesMinecraf (Twitter)
Galveston, TX (PRWEB) January 28, 2014
MCProHosting is proud to announce ArcadiaCon on June 7-8, 2014! Hosted in Galveston Texas, ArcadiaCon is a gaming convention that promises loads of entertainment, contests, exhibitors, and top-notch Minecraft Youtube personalities. Panel topics will include game development, sound techniques, parental controls, Bukkit plugin development, and many others. A one of a kind dinner featuring a live comedian and fabulous food will make the end of the first day unforgettable. This highly interactive gaming conference will feature smartphone games and contests with gaming related prizes. Come out and play games in the room-filled gaming arcade while meeting indie and commercial developers or challenge others in the PVP arena.
This conference is not only for the gamers but for the whole family. ArcadiaCon is located on the wonderful island of Galveston, just thirty minutes away from Houston. On the island attendees can find plenty of things to do, all the way from a Texas size water park, to just sitting on the beach soaking in the rays. Galveston is the largest vacation spot on the Texas Gulf Coast with its beautiful views, a cruise terminal, and multiple attractions that make the locals go crazy. ArcadiaCon is not only about the convention, but also a fun family vacation in the sun!
Tickets will not be sold at the door, so http:// get your ticket now on the website for $125 for a two-day pass!
If you have any inquires please email info(at)arcadiacon(dot)com