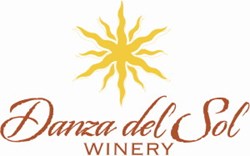 Temecula, CA (PRWEB) January 29, 2014
Robert Olson, President and owner of Danza del Sol Winery, names veteran winemaker Arturo Villarreal to lead the future winemaking duties for the fast-growing, family-owned winery located in Temecula Valley. In his new role, Art is responsible for all winemaking, winery and vineyard operations. He will interact closely with the tasting room, wine club and event functions at the winery.
Arturo Villarreal brings along 37 plus years of experience in the wine business, including a longstanding stint at Temecula's Callaway Vineyard & Winery – and most recently at Gary Farrell Winery in the Russian River Valley. He assumes winemaking responsibilities on February 3, 2014 from current winemaker, Mike Tingley, who will continue on as an advisor to the winery.
"We are very pleased to have a winemaker as experienced and skilled as Art coming on board as our Winemaker," said Olson. "His breadth of experience in making a broad variety of high-quality wines both inside and outside of the Temecula Valley appellation will be of great value to Danza del Sol Winery and to our customers. I'm excited to introduce Art to our Wine Club members and to continuing our tradition of making high quality wines at affordable prices."
Olson also stated, "I want to thank Mike Tingley for his help in getting our winery off to a tremendous start and am pleased that Mike will continue to serve in an advisory capacity as he scales back to spend more time with his family. Mike has done a great job of getting Danza del Sol Winery established as one of the fastest growing wineries in Temecula Valley, and I look forward to a continued relationship."
"Danza del Sol Winery offers a great opportunity for me as a winemaker," commented Art Villarreal. "I look forward to engaging with our customers and wine club members and to continuing the tradition of creating excellent wines for our customers. I'm also extremely excited to be back making those great wines here in the Temecula Valley!"
Danza del Sol Winery is a thirty-five acre estate vineyard in beautiful Southern California. Danza del Sol Winery is dedicated to producing premium varietal and proprietary blended wines that will exceed your expectations.
For more information on Danza del Sol Winery, please visit our website at http://www.danzadelsolwinery.com.
# # #
If you would like more information about this topic, please contact Patricia O'Brien at 951.302.6363 ext. 20 or email at p.obrien(at)danzadelsolwinery(dot)com.