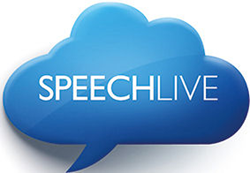 We are providing customers with a one-stop shop through this complete speech-to-text workflow solution
Brooklyn, NY (PRWEB) September 10, 2014
YB Sales & Distributors is pleased to offer the latest innovations from Philips Dictation Solutions, including Philips SpeechLive and SpeechScribe cloud-based voice technology services. Both of these solutions seamlessly integrate with each other and all Philips dictation solutions, allowing for one complete efficient workflow for professional dictation users.
Philips SpeechLive is a cloud-based solution for dictation management. It allows for easy, secure, flexible and efficient workflow processes. Each SpeechLive user can access and download their dictations safely, anywhere and anytime a Web browser is available; no additional software is needed. While uploading a recording from a dictation device to SpeechLive for storage and transcription, the files are double encrypted, which provides an additional level of security for all users. SpeechLive also ensures a completely secure backup option with all accounts and has the capability to restore accidentally deleted dictations if needed.
All Philips dictation devices, including Philips Pocket Memos, SpeechMikes and SpeechExec dictation recorder for smartphones, are compatible with SpeechLive. In addition, SpeechLive integrates with Philips SpeechExec software, so there is no workflow disruption upon implementation.
With the launch of SpeechLive also comes the availability of Philips SpeechScribe, a 360° transcription solution that provides finished documents in two easy steps. Users speak into their dictation device and upload the recording to the SpeechLive cloud. Once transcribed, SpeechLive automatically sends finished documents back to the user. SpeechScribe documents have one of the highest precision rates in the industry, with an average of 99.9 percent of documents transcribed with 100 percent accuracy. SpeechLive offers flexible subscription options that can accommodate both businesses and individual users. With all subscriptions, the service is customizable for the user's individual needs to ensure the right options are available at all times.
"We are thrilled to announce the launch of the new Philips SpeechLive cloud solution with the SpeechScribe transcription service," said Dr. Thomas Brauner, CEO of Speech Processing Solutions. "We are providing customers with a one-stop shop through this complete speech-to-text workflow solution. These new services will revolutionize our customers organization and workflow processes. Speech Processing Solutions is constantly looking for new ways to satisfy our customers and set the standard in professional dictation, and we think these products definitely set the stage for this because they allow users from all industries to maintain productivity at all times."
To find out more about the Philips SpeechLive and SpeechScribe, visit http://www.ybsales.net/speech-live.htm.
To learn more about YB Sales & Distributors product offering, please go to http://www.ybsales.com to take advantage of their special offers!
To sign up for a free trial, click here.
About YB Sales & Distributors, Inc.:
Based in Brooklyn, New York, YB Sales & Distributors, Inc. has been a relationship driven supplier of telecommunications technology, voice dictation products, speech recognition software, and a variety of consumer electronics for more than 18 years. The YB Sales team takes pride in superior customer relationships. Professionals from the healthcare, legal, education, insurance, and other industries have found long-term solutions thanks to YB Sales' commitment to meeting market demands efficiently. While technology can be complex, with focus and a customized solution for each client, YB Sales is available to meet the needs of each business with a simple approach for long-term growth. For more details visit our website at, ybsales.com.
Connect with YB Sales & Distributors, Inc on:
Facebook: https://www.facebook.com/pages/YB-Sales-Distributors-Inc/151336898339218
Twitter: https://twitter.com/ybsalesny
YouTube: https://www.youtube.com/channel/UC5mPi5qVW4YQmsAB7cD97jA
LinkedIn: https://www.linkedin.com/company/yb-sales-&-distributors-inc-