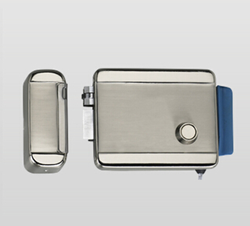 (PRWEB) September 29, 2014
SWAccessControl.com, a leading magnetic lock companies, has recently announced its promotion of rim magnetic locks. According to the company's chief executive officer, all Locks-Magnetic.com's rim magnetic locks are offered at greatly discounted rates now, up to 35% off.
Magnetic locks are in great demand in the market nowadays. All the company's new items are featured with concise designs and excellent performance. As a pioneer in the magnetic lock industry, Locks-Magnetic.com has confidence in its brand new locks. This company is a good place for anyone looking for high quality door lock products.
It is worthy to mention that the company insists on offering high quality locks; its aim is to help worldwide clients make their houses safer. In the past few months, the company's business growth was greatly stimulated. The big discounts are not there every day. And the company's stock is limited, so customers who are in need of affordable locks should visit its website as soon as possible.
Some details of the company's rim magnetic locks are as follows:
Lock Dimension: 231L*41W*24.5H(mm)
Operating voltage: 12VDC
Electronically controlled lock voltage: 9 ~ 15VDC
Unlock current: 1.5 ~ 3A
Working temperature: -40 ~ 50 ℃
Operating Humidity: 10% ~ 90% RH
Lock mode: collision lock
Unlock mode: electric control, keys, knobs
Life: 50 million times
Bolt length: 13mm
Static pressure: 6000N
Lock time: <1 second
Opening angle: 90 °
Scope: wooden doors, steel doors, stainless steel doors
Size:148 * 107 * 60mm
Product weight:1.8kg
About Locks-Magnetic.com
Locks-Magnetic.com is a leading online store of high quality magnetic lock products. With an aim of offering the most affordable and convenient products, the company often announces new innovative products. In addition, it launches big promotions at its one stop website frequently. Customer service is the top priority of this professional supplier.
More details about the company and its high quality products can be found at http://www.locks-magnetic.com/Electric/.