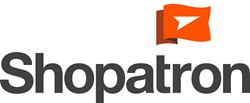 We selected our most sought after distributed order management solutions to share with retailers through a groundbreaking, à la carte menu of APIs
San Luis Obispo, CA (PRWEB) September 29, 2014
Shopatron, the world's leading provider of cloud-based distributed order management solutions, today announced the availability of a groundbreaking pricing model based on a fixed monthly fee with unlimited order volumes, and the introduction of its "Allied to Win: Free Two-Year Pilot" program, representing the first-ever suite of omnichannel order management solutions available on a free trial basis and setting a new standard for how order management services are deployed.
Shopatron, which unveiled the industry's first complimentary Inventory Lookup and reporting tools in June 2014 at the Internet Retailer Conference & Exhibition (IRCE) in Chicago, is expanding the product offering to include all six of its strategically critical solution modules with unlimited order processing and a two-year "pilot" period for up to two modules deployed, giving retailers the freedom to experiment with seamless cross-channel fulfillment applications.
Shopatron Two-Year Pilot can be set up and launched in under 90 days and breaks down the barriers usually associated with a sophisticated enterprise-class order management system. The pilot program gives retailers the option to select the solution modules that meet their current needs, and the flexibility to add modules as their requirements evolve to include more of the solutions they need to compete. Those modules include:
-Ship-from-Store
-Same Day In-Store Pickup
-Inventory Lookup
-Ship-to-Store for In-Store Pickup
-Ship-from-Warehouse
-In-Store Returns
Powered by the same technology that supplies omnichannel functionality to over 1,000 brands in 15 countries, the Two-Year Pilot offers near-infinite scalability, so any retailer may deploy a pair of modular fulfillment solutions used by leading retailers like World Market, the Gap-owned Intermix, and multi-billion-dollar Canadian franchise, Home Hardware, to instantly transform their programs and gain real-life metrics that demonstrate the ROI of cross-channel fulfillment.
"Shopatron continues to work together with the retail industry as allies to change eCommerce forever. We believe that every retailer should feel empowered by the flexibility of the cloud while they try to keep up with trending consumer behaviors," says Shopatron founder and CEO, Ed Stevens. "Our enterprise fulfillment solutions don't merely favor the enterprise. Our new program gives mid-market retailers at any stage of their omnichannel journey the opportunity to catch up to customer demand quickly, and provide them with the 'proof of concept' to support further service extensions. Perhaps more importantly, we provide ongoing product innovation that will give them an effortless, competitive edge for years to come."
The disruptive new model accelerates the adoption of a complete world-class fulfillment program through a set of order management solutions that easily connects to any technology ecosystem. Fully documented, lightweight APIs allow developers to plug Shopatron into existing Web deployments, POS systems or warehousing applications, so retailers enjoy seamless integration and updates.
"Shopatron consistently ranks as the top order management provider with the lowest cost of ownership and fastest deployment time," says Stevens. "Now, we're providing that strategic functionality on an entirely new level. We selected our most sought after distributed order management solutions to share with retailers through a groundbreaking, à la carte menu of APIs which can be implemented for a fraction of the cost and time it takes to deploy on-premise or hosted on-premise solutions."
To sign-up for updates and early access, visit ecommerce.Shopatron.com/freepilot.
Shopatron representatives are available to discuss the Allied to Win: Free Two-Year Pilot at the 2014 Shop.org Summit. Click here to schedule a meeting in advance, or visit Booth #2701.
About Shopatron
Shopatron is the leading provider of cloud-based, eCommerce order management. The patented Shopatron Order Exchange allows branded manufacturers and multi-channel retailers to seamlessly leverage the available inventory of every retail storefront and distribution center when fulfilling online orders. Unlike legacy order management software or custom-built solutions, Shopatron makes it easy and affordable to deploy advanced capabilities like in-store pickup, ship-from-store, inventory lookup, and vendor drop-ship. With Shopatron, retail channels join forces to increase sales, turn inventory, and deliver a superior purchase experience to online shoppers.