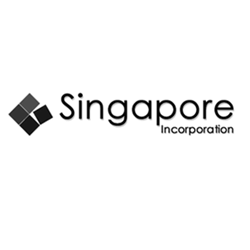 our guide has a very important section on tips to increase the odds of securing a Singapore EP successfully
Singapore (PRWEB) September 29, 2014
With an increasing number of foreign professionals wishing to relocate to Singapore, arguably Asia's business headquarters, the option they have is to secure a Singapore Employment Pass (EP).
Singapore-incorporation.net (SIN), the country's pioneer business registration and immigration portal, has come up with a guide to assist Singapore companies in hiring these foreign professionals.
In Singapore, foreign employees are not allowed to apply for an Employment Pass themselves. Rather the company or an authorized third party makes the application to Singapore's Ministry of Manpower (MOM).
That's where SIN's guide comes in handy as it provides a list of documents needed to make an EP application and also describes in detail the online and manual procedures involved in making such applications to MOM.
Notably, online applications are approved within 7-14 working days, while manual ones take around five weeks.
Once approved, an EP is issued for three years initially, and can be renewed after this time period if the foreign employee fulfils the qualifying conditions prevalent at that time.
"Apart from the application procedure, our guide has a very important section on tips to increase the odds of securing a Singapore EP successfully," said Ms. Christine Lim, manager at Singapore-incorporation.net.
Among these, the foremost basic consideration is to pay appropriate salaries to the foreign employees.
"The qualifying monthly salary for a young graduate from a good academic institution to apply for an EP is S$3,300. More experienced candidates need higher salaries to qualify. Other considerations include whether the applicant's skills-set compliments the local work-force, and whether the company hiring the foreigner belongs to a niche sector and has a successful track-record of more than three years," added Ms. Lim.
Companies in Singapore must also be conscious of the newly-introduced Fair Consideration Framework (FCF), which mandates every not-exempted Singapore company to first advertise the particular position on the government portal http://www.jobsbank.gov.sg for 14 days before it can make an EP application to MOM.
What also helps is for the company to assess the foreigner's chances of securing an EP by using the MOM's Self-Assessment Tool (SAT). A positive SAT indicates higher chances of EP approval, whereas a negative result means that MOM will most likely reject the application.
As EP holders are allowed to bring their spouses and certain family members to Singapore, SIN's guide has separate sections on the passes available to family members of the EP holders, as well as the permanent residency options available to such families.
The EP holder's parents, common-law spouses, unmarried handicapped children above 21 years, and step-children under 21 years, are eligible for Singapore's long-term visit pass.
Meanwhile, legal spouse and unmarried children under 21 years can go for the dependant's pass (DP).
"Additionally, DP holders are allowed to work in Singapore by securing a letter of consent (LOC) from MOM, as detailed in our guide." concluded Ms. Lim.
To read the full guide, please visit here
-END-
ABOUT SINGAPORE-INCORPORATION.NET
Singapore Incorporation Online provides corporate services including the registration of companies and businesses in Singapore, compliance and tax advisory services and immigration services including application for work visas and other business related visas. Singapore Incorporation Online is a full-service corporate service provider company providing a full range of corporate, compliance, tax and immigration support services.
Phone: +65 6305 2414
Fax: +65 6305 2415
Email: info(at)singapore-incorporation(dot)net