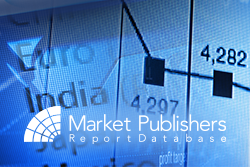 London, UK (PRWEB) September 29, 2014
India's health care sector is seeing a quick transformation due to the surging demand for quality health care services. In the country, oral health care is an important aspect of an individual's overall health. Diseases like dental caries and oral cancers are the nation's key public health issues. Over the last 25 years, water fluoridation, fluoride toothpastes and a rising awareness of dental hygiene have resulted in gains in the Indian population's dental health and further lead to increased demand for restorative dentistry treatments. Still, India's oral infrastructure requires further improvements in rural and urban areas alike.
By 2014, India's dental equipments industry is forecast to reach a value of around USD 116.45 million, growing 6% YoY. The country is deemed to be a net importer of dental equipments; however, the country's external trade in dental equipments is turning very favorable to India, with the rise of exports and the decline in imports.
New research report "Opportunity in Dental Equipments Industry in India - 2014" prepared by Feedback Consulting is now available at MarketPublishers.com.
Report Details:
Title: Opportunity in Dental Equipments Industry in India - 2014
Published: September, 2014
Pages: 45
Price: US$ 8,500.00
http://marketpublishers.com/report/medical_devices/dental/opportunity-in-dental-equipments-industry-in-india-2014.html
The report offers deep insights into the opportunities in the Indian dental equipments industry. It presents an insightful market overview, covering the industry value chain analysis, market structure, the presence of major players across a diversity of products, prevalent market trends and distribution structure. The study provides granular estimates of the current market size along with growth rates over the past three years; market share estimates by leading players, by regions (West, North, East, South) and product categories; factors influencing the growth in the sector such as drivers, restraints and challenges. Furthermore, exhaustive forecasts of the overall dental equipments market for next few years are at hand in the research publication as well.
Product categories covered are: dental chair units, dental x-ray units, dental air compressors, other dental equipments (hand pieces, lasers, intra oral camera, spare parts, suction, and scanners, among others).
Report Scope:

In-depth review of India's dental equipments market, including an extensive classification of products, players' presence, market structure, prevailing market trends, distribution structure, indicative price ranges.
Domestic market size data, including a tracking of the market's growth rate over the last 3 years.
Market share figures, including market size by top players, by product categories, as well as by regions.
Identification of key factors affecting the sector's growth, including market drivers, limiters, and challenges.
Detailed overall market forecasts over the next five years.
An all-round discussion of the top 3 industry players.
More new studies by the publisher can be found at Feedback Consulting page.