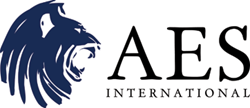 Structuring your property investment tax-efficiently can mean tens of thousands of pounds in tax lost or saved each year
(PRWEB UK) 30 September 2014
The new service is aimed at investors with at least £1m of borrowing requirements, but AES International and Nedbank Private Wealth allow their clients to split this borrowing across property and investment portfolios so the clients can benefit from portfolio diversification.
As part of the new expat property service, tax-efficient structuring is also available from the international financial advisor.
"With the loss of tax free capital gains allowances and the proposed loss of the income tax personal allowance from next year for those who are not UK tax-residents, structuring your property investment tax-efficiently can mean tens of thousands of pounds in tax lost or saved each year" according to AES International Partner and high net worth specialist Carlton Crabbe. He goes on to say, "tax planning should be high up on the list of financial priorities for high net worth global expats."
Innovative solutions including cash backed lending, 100% investment portfolio lending, as well as more traditional mortgage-backed lending, are available through AES International's banking partner Nedbank Private Wealth, who offer an open architecture platform.
AES International's Head of Private Banking, Aaron Abraham, says the new service is "ideal for our high net worth clients, as it provides integrated banking and investment accounts, as well as highly flexible lending for property purchases. We have had a lot of interest in this service, especially with UK property being in such high demand."
As part of the service, clients will need to open an offshore bank account with Nedbank Private Wealth based in the Isle of Man. However, for many expatriates, the safety of holding money in an offshore account outside the country in which they are living will be reason enough to bank offshore.
The new service is available with immediate effect.
A commitment to independent financial advice has seen AES International win over 20 financial awards in the last 5 years, including Best International Financial Planning Firm of 2013 and Best Private Wealth Manager Adviser in the United Arab Emirates. AES International also won The Sunday Times Virgin Fast Track 100 Best Management Team award for 2012, as well as being the fastest growing financial services company for two years running.