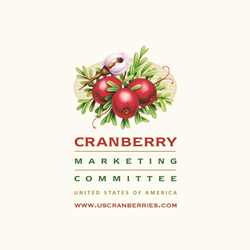 This report clearly identifies the cranberry industry as an important economic driver ~ Scott J. Soares, executive director, CMC
Wareham, Mass. (PRWEB) September 30, 2014
The Cranberry Marketing Committee (CMC) USA has announced the findings of an economic impact study of the North American cranberry. The study, conducted by University of California – Davis researchers, was jointly supported by the CMC, Cranberry Institute and British Columbia Cranberry Marketing Commission.
Key findings show that during the four most recent years in which complete data are available, 2009-2012, the cranberry industry in the United States was responsible annually for $3.55 billion in value-added output and 11,610 jobs. During the same period, on average the cranberry industry in Canada has been responsible for $411 million in value added output and 2,708 jobs annually.
"This report clearly identifies the cranberry industry as an important economic driver," said Scott J. Soares, Executive Director, CMC. "Many thanks go to the broader cranberry industry who not only shared the information that made this report possible but also contribute so much to support and grow local economies."
According to the University of California – Davis researchers, the fifty-one-page study, Economic Impact of the North American Cranberry Industry Report, is the most comprehensive to date in terms of its geographical coverage and inclusion of both the production and processing sectors. The purpose of the report was to describe the economic impacts of the cranberry industry in an effort to convey industry facts to policy makers and regional stakeholders interested in the future of the cranberry industry. The study was led by Drs. Julian Alston and Tina L. Saitone.
In order of production, processing, and handling in the United States, states include Wisconsin, New Jersey, Massachusetts, Washington and Oregon. On a smaller scale, cranberries are also commercially grown and processed in Connecticut, New York, Rhode Island, Minnesota, Maine in Michigan.
Québec is the leading cranberry producing and processing Province in Canada, responsible for $365 million in value added and 2,269 jobs.
About the Cranberry Marketing Committee (CMC)
The CMC was established as a Federal Marketing Order in 1962 to ensure a stable, orderly supply of good quality product. Authority for its actions are provided under Chapter IX, Title 7, Code of Federal Regulations, referred to as the Federal Cranberry Marketing Order, which is part of the Agricultural Marketing Agreement Act of 1937, as amended. This Act specifies cranberries as a commodity that may be covered, regulations that may be issued, guidelines for administering the programs, and privileges and limitations granted by Congress. For more information about the CMC, visit uscranberries.com or follow @uscranberries and Cranberry Cravers on Facebook.