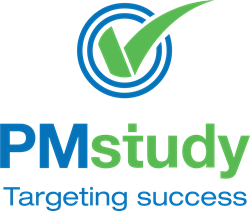 "Very user friendly. One place to access all courses. Nice app." – Pramath nath
Phoenix, Arizona (PRWEB) September 29, 2014
The increasing complexity of IT projects, and the need to involve individuals from all over the organization in these engagements, has led to the demand for verifiable project management skills. However most of the PMP aspirants who are project managers, find it difficult to accommodate the 4 days classroom program in their busy work schedule. In order to bridge this gap, PMstudy, a brand of VMEdu, offers online courses, which furnishes the requirement of PMP practice tests, 4 PMP simulated practice tests, study guides, videos, chapter tests, and 40 PMI approved contact hours. Also, students can now access all the online courses through mobile or tablets using the VMEdu mobile app, available on Google play store and Apple store.
VMEdu mobile app allows all its registered students for its several brands to study using mobile phones and tablets – and students could use this mobile app to access their courses, view videos and study guides, understand and memorize terms and concepts using flash-cards, practice test questions and use other features of the mobile app for their study. The application is very user friendly and allows our students to conveniently continue their study using phones/tablets and seamlessly complements the online experience of students who might also be using computers or laptops for their study.
Apart from the paid courses, PMstudy also offers completely free PMP simulated practice test which comprises of 200 questions (best way to understand the final PMP exam format) and free 15 question test (this enables the student to understand PMP exam format in 15 minutes). This test includes all of the final PMP exam features including marking questions, countdown timer, dummy questions and more.
Many successful students have acknowledged the benefit of online course as this had worked out as an easy alternative to physical classroom program as the time and place constraint in the latter is easily worked out in the process. "Thank you. I passed the PMP exam today. The online course: 'PMP Training: 40 PMI contact hours, 4 simulated tests, guides, videos, chapter tests on all knowledge areas' provided me with all the resources I needed to prepare for the exam. The materials were excellent and perfect for someone lacking the time to attend classroom course needing that extra flexibility," says one of the successful student who had taken the PMP online course from PMstudy.
PMstudy has consistently maintained the high pass rate which in itself speaks about the efficiency of the online programs, and thus being the preferred choice for professionals in PMP certification.