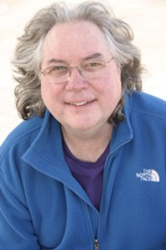 "You Can Get More Done in the Indie Domain," Says John Raatz in Closing Speech to Changemakers and Filmmakers at Scaling Change
Dover, Vermont (PRWEB) September 29, 2014
John Raatz, Executive Director of the David Lynch Masters in Film and co-founder of the Global Alliance for Transformational Entertainment (GATE), delivered the closing speech to a group of filmmakers and social entrepreneurs on the morning of Sunday, September 28th, during Scaling Change's partnership with the Independent TV and Film Festival. Raatz shared his extensive experience in marketing and transformational entertainment with the changemakers and socially conscious filmmakers who attended the morning session, focusing on his work with the GATE foundation and the changes he is witnessing in Hollywood which make the film industry ripe for transformative stories.
"In Hollywood these days, the businesspeople make the creative decisions," said Raatz. "Even for many A-listers, it's hard to get a project greenlit these days," said Raatz. "It's not a sympathetic environment anymore-most executives want tentpole films, films that make enough money to turn a profit big enough to offset the failures of the films that don't."
And, despite these problems, Raatz still told changemakers and filmmakers that "you cannot be in the business at a better time than right now. Hollywood has become so narrow, so restrictive, that you can actually get more done in the indie domain." Indie filmmakers are looking for and telling the stories that generate change, without relying on the narrowing tenpole-reliant models of big industry film.
During an afternoon discussion, Raatz focused more on the activities of the GATE foundation and his ideas for sweeping social transformation. "Every solution is already out there," continued the entertainment pioneer. "They have been for a long time. Now it's about getting people open and coming into this inclusive space where they're willing to embrace and acknowledge and do something."
Since 2004, Raatz has served as a member of a Grammy Awards screening committee, was a judge on the Blue Ribbon panel of the International Association of Business Communicators (IABC) Gold Quill awards, was a producer and industry judge at the Inspiration Film Festival in Los Angeles, and co-produced the 2006 Inspiration Film Festival. Most recently, John was appointed Executive Director of the David Lynch Masters in Film Program at Maharishi University of Management. Raatz and GATE have joined with Pacifica Graduate Institute to create the world's first certificate program in transformational storytelling.
About Scaling Change:
Scaling Change provides knowledge and tools required to build and grow successful social good businesses, and fosters connection and collaboration across industries to advance social impact. For more information, visit http://www.scalingchange.org.
Maharishi University of Management (MUM) in Fairfield, IA is a private university featuring Consciousness-Based℠ Education. The accredited traditional curriculum offers bachelor's, master's, and doctoral degrees in the arts, sciences, humanities, and business, but also integrates self-development programs. Innovative aspects include the Transcendental Meditation program, one course at a time, and organic vegetarian meals. Visitors Weekends are held throughout the year. For more information about the David Lynch MA in Film
Program visit: http://filmschool.mum.edu/ or call the Admissions Office at 800-369-6480.