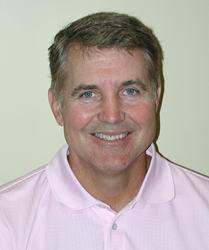 Bill's approach to business and sales matches perfectly to RDA's core values and approach to business.
Baltimore, MD (PRWEB) October 01, 2014
Bill will be responsible for solutions that address needs in the Sales and Marketing departments of enterprise companies in the Southeast, including NC, SC, GA, FL, AL, MS, TN, and KY.
Some of the key offerings in this area include:

Sitecore, which is the global leader in customer experience management software committed to helping marketers own every customer experience.
CRM
Cloud Services
Bill has served in sales and marketing leadership roles throughout his career. His most recent experience includes multiple General Manager roles at Microsoft and President of I.B.I.S., Inc., an Atlanta-based Microsoft VAR that focused on the sales, implementation and support of ERP and CRM solutions.
RDA President and CEO Tom Cole remarked, "I have worked with Bill over the past eight years and every interaction was positive and successful for the client, Microsoft, and RDA. Bill's approach to business and sales matches perfectly to RDA's core values and approach to business. Bill has been recognized as a tremendous leader who builds excellent relationships by demonstrating integrity in every interaction with his team and clients."
About RDA Corporation
RDA provides analysis services to help clients evaluate their options and determine the best platform solutions for their business technology needs — whether cloud-based, on-premises, or hybrid. They also deliver full lifecycle application development services, helping build, implement, deploy, host, manage, scale and support those solutions.
RDA's Digital Sales and Marketing practice focuses on helping companies effectively leverage all of their resources to continue to grow their customer base. RDA's dedicated expertise in Sitecore has helped many organizations plan, design and implement world class solutions that have grown the bottom line. Sitecore software consists of platforms for web content management and online customer engagement, which includes website solutions and integrated automation of marketing tasks and e-commerce.
Headquartered in Baltimore, RDA also has offices in Atlanta, Charlotte, Philadelphia, Seattle, and Washington, D.C. The company was founded in 1988. To learn more about RDA, please visit http://www.rdacorp.com.