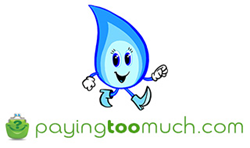 Chichester, England (PRWEB UK) 30 September 2014
Householders should check which energy tariff they are on as the end of the month signals the time when many energy tariffs will come to an end. If household owners are not careful, customers could end up being automatically transferred onto a standard rate tariff which will cost them much more than their existing deal.
Those providers with tariffs expiring on 30th September and 1st October include:
EDF Energy, M&S Energy and Scottish Power, First Utility, Supply Energy, nPower, British Gas and Sainsburys Energy.
Michael Ward, managing director of PayingTooMuch.com said: "It is essential customers check the rate they are on for their energy and get the best deal to avoid paying over the odds this winter."