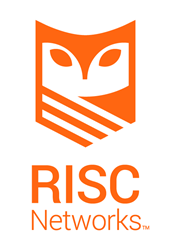 We are thrilled that we have been able to help more than 5,000 IT organizations to date with our analytics platform.
Asheville, North Carolina (PRWEB) September 30, 2014
RISC Networks Corporation, the leader in cloud readiness and IT Infrastructure analytics across data center, cloud and core network infrastructure. RISC Networks announced it has achieved an important milestone of helping more than 5,000 businesses solve complex IT problems and plan for important projects such as IT infrastructure transformation, cloud IaaS and data center workload migrations.
The strong customer engagement rates and partner growth seen in 2014 underscore the value of RISC Networks' comprehensive approach to IT Operations Analytics (ITOA) for medium to large enterprises. These businesses are looking for better ways to solve problems and for more actionable information when planning projects.
RISC Networks is uniquely positioned to capitalize on the explosive demand for cloud strategy and migration projects as companies require visibility into their IT infrastructure when planning to move to Cloud Infrastructure-as-a-Service (IaaS) providers such as Amazon Web Services (AWS), Microsoft Azure, and many others. In fact, Gartner's June 2014 "Technology Overview for Cloud Infrastructure as a Service" report noted that "Cloud IaaS is one of the fastest-growing areas of cloud computing adoption".
"RISC Networks' continued strong performance can be attributed to our ability to address the needs of businesses of all sizes that are looking improve the efficiency of their IT environment or complete successful data center and cloud IaaS migrations," said Jeremy Littlejohn, CEO of RISC Networks. "We are thrilled that we have been able to help more than 5,000 IT organizations to date with our analytics platform. We have one of the largest solution partner ecosystems of any vendor in our space, and these partners play an important role in our growth and success."
By analyzing IT infrastructure before moving to cloud, RISC Networks analytics addresses a business's unique workload usage and performance requirements. RISC Networks help organizations effectively compare and price cloud IaaS providers using patent pending technology that utilizes an organization's unique workload characters to complete a pricing profile that can save them an average of 66% on their entrance into cloud. In addition, RISC Networks' platform allows organizations to improve cloud and data center migration efficiency, by using a unique application/server dependency mapping that includes communication density profiles between dependent workloads (what types of traffic, how much of traffic and the location of that traffic).
"In addition to network performance improvements and problem solving, we are seeing strong demand for our analytics platform being used in areas such as Infrastructure-as-a-Service (IaaS) and Data Center workload migrations. We believe this demand is driven by the fact that traditional application dependency mapping tools and network monitoring tools are not designed to give IT teams the information needed for cloud and data center migrations." said Littlejohn.
About RISC Networks
Our vision is to unlock business potential by delivering more meaningful data analysis; information that helps guide IT leaders in solving their problems, SaaS platforms that help IT teams prepare for change, and to take immediate action. RISC Networks is the industry's leader in IT Operations Analytics with over 5,000 analytics engagements over the last four years. RISC Networks is a privately held company that was founded in 2007. The Company is headquartered in Asheville, NC.
For more information, please visit http://www.riscnetworks.com