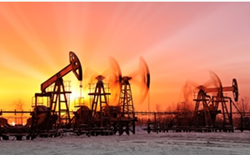 (PRWEB) October 01, 2014
Recent reports on global oil demand suggests that consumption will not grow as quickly as originally believed. However, it is still clear that during the next two years and beyond, it will still increase overall, requiring suppliers to ensure that they have the techniques in place to keep up with demand.
Earlier this month, the International Energy Agency released its Oil Market Report for September, in which it predicted that global demand for oil will be about 93.8 million barrels per day. This is 1.2 million barrels per day less than what was previously estimated. By and large, the report found that most of the drops in demand will occur in Europe and China. Europe in particular faces sluggish economic growth and pressure to move to alternative energy sources, which has contributed to this change.
The report also found that projected oil supplies might be slightly smaller than originally thought. Thanks to a minor decrease in non-OPEC production, global crude supplies fell by about 400,000 barrels per day in August to a total of 92.9 million barrels per day.
However, despite lower demand predictions, it is crucial that producers do not slow down. Long-term predictions still show that demand for oil will increase significantly around the world in the coming decades.
China, India and Middle East lead demand for liquid fuel
A http://www.eia.gov/todayinenergy/detail.cfm?id=17931 by the U.S. Energy Information Administration (EIA) looked as far ahead as the year 2040 and determined that while some part of the world will see demand for liquid fuels like oil and natural gas decline, others will see it rise tremendously.
According to the report, China, India and the Middle East will make up the vast majority of growth in demand for these fuels as total global consumption increases by 38 percent from 87 million barrels per day in 2010 to 119 million barrels per day in 2040.
Specifically, the growing economies of China and India that rely on industrialization and transportation will be responsible for 72 percent of net growth, while Middle Eastern countries will make up about 13 percent. Meanwhile, advanced nations like the U.S., Japan and countries in Western Europe expect to see their demand fall slightly over the decades as they adopt alternative energy sources.
In a way, these trends suggest a profound turnaround in the way that the global oil market typically functions. Once, oil producers in the Middle East supplied the U.S. and Europe with increasing amount of oil. Now, rapid improvements in North American oil and gas production have made the U.S. a leading producer that will supply the growing needs of the Middle East.
As U.S producers seek to maintain their new role, they will have to make crucial investments to ensure that productivity levels remain where they need to be to satisfy global demand. This is why it is important for producers to make use of high performance fracturing chemicals provided by http://www.enersciences.com/chemrock/about.html, By improving the performance of hydraulic fracturing techniques, these chemicals will help ensure that producers can continue to access new oil sources and effectively draw from them.