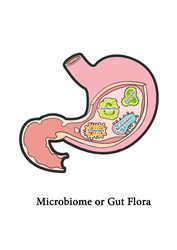 "but it is the new emerging truth… these bacteria have the ability to control our brain, and this may hold the key to weight loss."
Rock Hill, SC (PRWEB) October 08, 2014
How Americans view weight loss may be seriously evolving over the coming months, according to Dr. Myo Nwe of the Ace Medical Weight Loss Center in South Carolina. She points to new research which suggests diet is the more critical factor over exercise, potentially changing the landscape of weight control. She will reveal the groundbreaking research in her new book 'Fat-Me-Not' to be released soon.
"We have been told that weight loss depends only on how many calories we eat and how many we spend," Dr. Nwe explains. "Nothing could be further from the truth."
The foods we chose will dictate the types of bacteria produced in the gut, which Nwe says can alter our very behavior.
"It sounds terrifying," she admits with a laugh, "but it is the new emerging truth… these bacteria have the ability to control our brain, and this may hold the key to weight loss."
Dr. Nwe points to several diverse scientific studies exploring the impact of bacteria on behavior as part of her own weight loss plan, The SlimPlate System. Her program emphasizes portion control while utilizing a four-stage nutritional plan along with custom-designed plates, bowls and sauces.
Each plate, for instance, clearly denotes a proper serving size for various food types, all in conjunction with the nutritional plan. Portion control, Dr. Nwe is convinced, is at the heart of a proper diet and more effective weight management.
"Our brains and our guts are wired toward larger servings," Nwe explains. "We see it on TV, we see it in the freezer section. We have to un-learn this pattern of over indulgence lest it becomes our lifestyle and our legacy."
"The new science is very exciting," she said, "and for a lot of people it will shake their understanding of diets, calories, and eating habits. Our SlimPlate System embraces this, and is built around rethinking the psychology of food."
The Slimplate Weight Loss System is available at http://www.slimplatesystem.com.
For more information about the book launch of Fat-Me-Not visit the weight loss book website