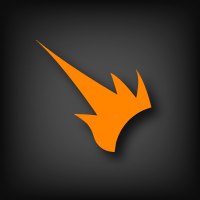 With user growth approaching 100% month over month we are poised to move to a new level
Boulder, CO (PRWEB) October 01, 2014
SlamData, Inc., the leading open source solution for NoSQL analytics, today announced that Jim Franklin, veteran technology CEO and early stage mentor and investor has joined the Board of Directors. SlamData continues to see significant adoption and is leading the way by making NoSQL analytics easy to use by analysts and business people. The addition of industry leading outside directors like Mr. Franklin is an important part of growing the company and ensuring strong guidance and focused execution.
"Jim's experience in the technology industry as a successful CEO, mentor, and investor is the kind of experience we want to have on our board as we continue our rapid growth. With user growth approaching 100% month over month we are poised to move to a new level, and building our board is a critical step in the process. Jim's experience scaling rapid growth companies like will be invaluable" says Jeff Carr, CEO of SlamData.
According to Mr. Franklin, "SlamData is tapping into a huge emerging market for easy to use NoSQL analytics and has built an amazing team. I'm looking forward to being part of the board and helping support and guide them through this rapid growth phase of the company."
About SlamData
SlamData is the developer of the SlamData open source project for NoSQL Business Intelligence and analytics. The software allows users to leverage the ubiquitous SQL interface for data stored in NoSQL databases, without requiring any data relocation, ETL or developer resources. SlamData's mission is to make it easy for business analysts to access NoSQL data and gain valuable insights. Currently SlamData supports the popular MongoDB NoSQL database, however the project will soon add support for Apache Spark, Elasticsearch, Cassandra and more in the near future.
About Jim Franklin
Jim has scaled multiple early stage companies through explosive growth. He is an leading mentor with the Founders Institute, Techstars and is an active angel investor. In addition to SlamData, Jim serves on the Board of Directors for several other technology companies.
PR Contact: - PR@slamdata.com Twitter: @slamdata