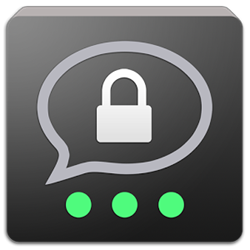 (PRWEB) September 30, 2014
A recent release from Threema extols the virtues of its innovative secure mobile messaging application now optimized for Intel® Atom™ Processor-based tablets for Android*.
The publication illustrates the unique features of the app including asymmetrical, end-to-end encryption on texting, chat, group chat, photo, video and GPS location. With permissions required for installation, the application protects users from unidentified callers and third party data trolling. Safe address book synchronization can be activated easily, and accounts can be added or removed with the tap of a finger.
The Brochure notes that Android* tablets offer hours of functionality so that users can confidently communicate in a variety of mediums from any location.
The Threema application is available for immediate download on Google Play: https://play.google.com/store/apps/details?id=ch.threema.app
About Threema:
Threema is a mobile app developer in Switzerland. It primarily created highly effect, secure messaging apps. For more, visit: https://threema.ch/en
About Intel Developer Zone
The Intel Developer Zone supports developers and software companies of all sizes and skill levels with technical communities, go-to-market resources and business opportunities. To learn more about becoming an Intel® Software Partner, join the Intel Developer Zone.
Intel, the Intel logo and Intel Inside are trademarks of Intel Corporation in the U.S. and/or other countries.
*Other names and brands may be claimed as the property of others.
Copyright © 2014 Intel Corporation. All rights reserved.