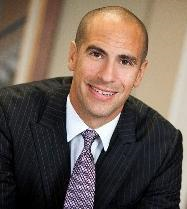 He brings the same dedication and commitment to our firm that he showed during his career with the Justice Department.
St. Louis, MO (PRWEB) October 16, 2014
Attorney General Eric Holder recently recognized a number of Justice Department lawyers for their commitment to public service by bestowing upon them the Attorney General Award for Distinguished Service. Although not usually given to former employees, Richard M. Elias, now with Korein Tillery, was named as one of the prosecutors responsible for obtaining the largest settlement with a single entity in American history. In 2013 the Justice Department announced a $13 billion settlement with JPMorgan to resolve federal and state civil claims arising out of the packaging, marketing, sale and issuance of residential mortgage-backed securities (RMBS). (US v. JPMORGAN, 13 Civ. 0220, US District Court Southern District of New York)
Mr. Elias began his career with the Justice Department in 2011 and was the recipient of the 2013 Director's Award for his work in recovering nearly $125 million for damages to U.S. National Forests caused by negligently-ignited forest fires. (US v. Sierra Pacific Industries, Civ. S-09-2445, US District Court Eastern District of California)
At Korein Tillery, Mr. Elias is a trial attorney specializing in complex civil litigation, including securities fraud, antitrust, and qui tam actions. Korein Tillery Senior Partner Stephen M. Tillery said, "We are particularly proud of Rich for this honor bestowed upon him by Attorney General Holder. He brings the same dedication and commitment to our firm that he showed during his career with the Justice Department."
About Korein Tillery
Korein Tillery is a an AV-rated, award-winning law firm with offices in St. Louis and Chicago that has recovered billions of dollars in verdicts and settlements in a variety of cases across the country involving pension funds, insurance, securities, antitrust, telecommunications, pharmaceuticals, environmental contamination, tobacco, computer technology, and consumer fraud. The firm has gained a national reputation for aggressively and successfully pursuing a wide variety of complex cases on behalf of its clients. Korein Tillery was named by the National Law Journal to its "Plaintiffs' Hot List" in 2003, 2004, 2007, 2008, 2011, 2012, and 2013 as one of the nation's top plaintiffs' law firms in all specialties. More information is available at http://www.koreintillery.com.